Story Progress
Back to home
Ema Datshi (Chilli with Cheese) Recipe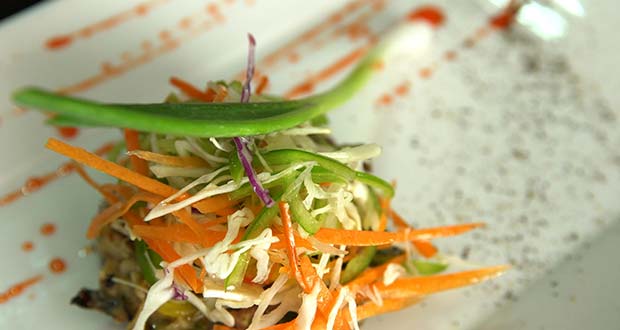 How to make Ema Datshi (Chilli with Cheese)
Bhutan is known for its spicy hot chillies and this is their signature dish served with Bhutanese red rice.

Ingredients of Ema Datshi (Chilli with Cheese)
10-15 pieces green or red chillies, sliced 1 ball of local Bhutanese cheese 1/2 onion bulb, sliced 2 Tbsp butterSalt to taste
1.
Heat butter in a pot with a thick base. To this, add a sliced onion. Saute till it becomes translucent. Add sliced chillies and cook in water. Now add salt, butter and cheese. Slow down the fire and don't mix till the cheese melts. When the cheese gets melted and looks creamy, combine everything. Check for salt. Serve it with Bhutanese red rice.