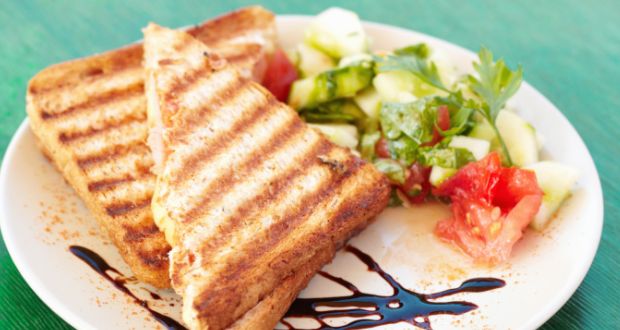 Easy, quick and yum, no wonder this recipe refuses to die down.
Ingredients of Grilled Cheese Sandwich
4 Bread Slices
1 tsp Salt
1/8 tsp Kali Mirch Powder
1/2 Cup Cheese, grated
To taste Green Chillies , chopped
1 Tbsp Coriander Leaves, chopped
1 Tbsp Butter
How to Make Grilled Cheese Sandwich
1.

Mix cheese, salt, kali mirch, coriander and green chillies.

2.

Butter the bread slices.

3.

Place half each of the cheese mixture over two slices, on the unbuttered side.

4.

Cover both with the other slices, buttered side on top.

5.

Grill and serve.