Story Progress
Back to home
Iced Jaljeera Recipe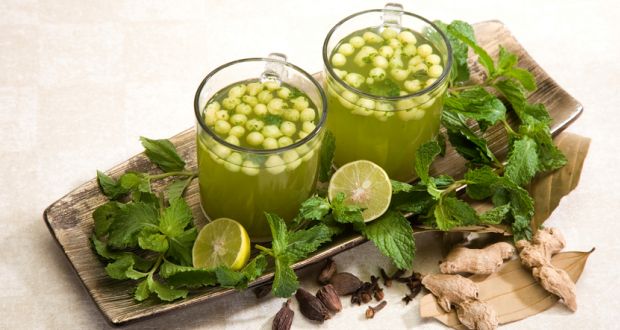 How to make Iced Jaljeera
Iced Jaljeera Recipe: A refreshing drink bursting with pungent flavours. Serve chilled to cool you right down!

Ingredients of Iced Jaljeera
125 Gram Tamarind pulp
3 tbsp Mint leaves
1/2 tsp Ground cumin
3/4 tsp Ground cumin, roasted
50 gram Jaggery, grated
4 tsp Black salt
1 tbsp Ginger salt (gourmet flavoured salt), grated
3-4 tbsp Lemon juice
A pinch of Chilli powder (kashmiri mirch)
1/2 tsp Garam masala
1/2 litre Water
1.
For the jaljeera, add all the ingredients in a food processor and blend it together.
2.
Chill overnight. Then strain and freeze it.
3.
Garnish the drink with some boondis and serve.