Story Progress
Back to home
Sattu Cooler Recipe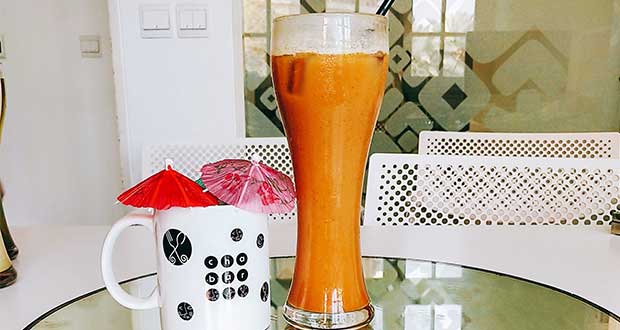 How to make Sattu Cooler
About Sattu Cooler Recipe: This sweet delight is known for its cooling properties. It is popular across the country and has its own variations in states like Punjab, Madhya Pradesh and Uttar Pradesh. Once popular as a rural delicacy, Sattu Cooler eventually caught the attention of the urban population. It is considered a detox drink that cleanses the system and aids in weight loss, just the perfect drink for all summer woes.

Ingredients of Sattu Cooler
50 gms sattu powder
15 gms sugar
10 ml lemon juice
100 ml water
5-6 ice cubes
2-3 gms cumin powder, roasted
1.
Take a vessel and pour water. Add sattu powder, sugar and fresh lemon juice in the water.
2.
Stir constantly to mix the ingredients properly.
3.
Take a tall glass and pour this mixture slightly below the rim.
4.
Now add a couple of ice cubes to make the drink chilled.
5.
Garnish the drink with a pinch of roasted cumin powder. It will enhance the flavour of your soothing sattu drink.