Story Progress
Back to home
Jamun Pie Recipe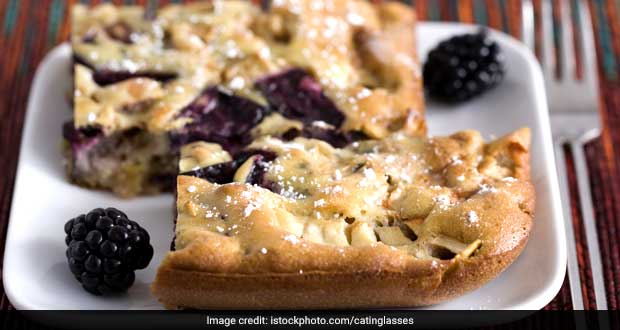 How to make Jamun Pie
About Jamun Pie Recipe: You can serve this hot, with vanilla ice cream, or cold. It is a slightly more involved recipe, but worth the effort.
Total Cook Time

1 hr 05 mins

Ingredients of Jamun Pie
For the crust:
1 and 1/4 cups maida
75 gms butter (chilled and cut into cubes)
Iced water
1/4 cup castor sugar
For the filling:
1/2 tsp salt
1.5 tbsp castor sugar
1 tsp cornflour
1 tsp cinnamon
3 cups jamun
1/2 tsp cardamom
1.
Add the corn flour, butter, castor sugar and salt into a large mixing bowl and knead with your hands until the mixture starts clumping and resembles breadcrumbs. You can also cut the butter into the flour in a mixer or a food processor, to ensure that the butter stays chilled - it should take about 20 to 30 pulses of your mixer. Don't overdo it, or your crust will suffer. The colder the butter, the crumblier and flakier the pie crust will be.
2.
Add a little chilled water, and keep kneading, until it all forms into a dough. Knead for a few minutes, then shape it into a ball.Wrap the dough ball in cling film and let it rest in the refrigerator for at least two hours.Preheat the oven to 160 degrees C.
3.
While the dough is resting, de-seed and chop up the Jamuns, and add them to a saucepan. Cook for five minutes.
4.
Then add in the sugar, and let it cook for another ten minutes. Stir in the cornflour and let the mixture thicken.
5.
Add the cardamom and cinnamon, and stir through, making sure it they are fully mixed.Then take it off the fire and let it to come down to room temperature.
6.
Meanwhile, take out the rested dough and roll it out. Then flatten it into a buttered baking tin, and blind bake for 30 minutes.
7.
Let it cool a little, then pour over the Jamun mixture, and bake to 180 degrees until golden brown and cooked through.