Story Progress
Back to home
Kachya Ambyache Lonche (Quick Pickle) Recipe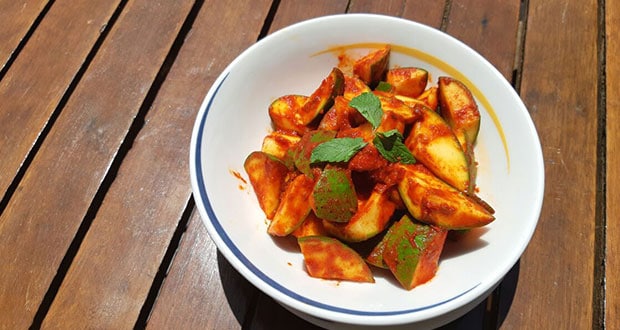 How to make Kachya Ambyache Lonche (Quick Pickle)
A delicious and tangy pickle, made from raw mango and a host of spices. A great accompaniment to just anything from chapati to rice, you can have this pickle to spice up your meal.

Ingredients of Kachya Ambyache Lonche (Quick Pickle)
200 Gram Raw Mango (diced), small
1 tsp Hing
1 tsp Jeera powder, roasted
50 gram Chilli powder
150 ml Lemon juice
to taste Salt
1.
Mix well all the ingredients.