Story Progress
Back to home
Onion-Garlic Pickle Recipe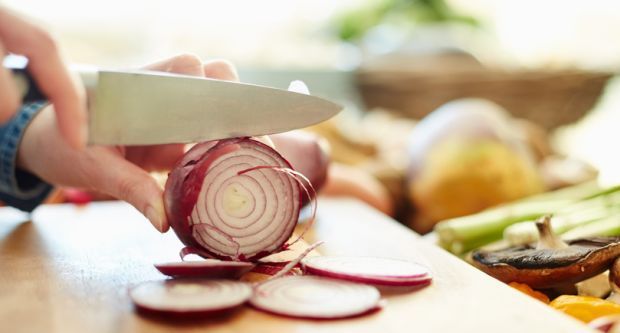 How to make Onion-Garlic Pickle
Pickled onions with distinctive flavours of garlic, mustard oil and fennel seeds (saunf).

Ingredients of Onion-Garlic Pickle
1 kg small onions-peeled, blanched
250 gm garlic-peeled, cloves separated
3 cups mustard oil
6 Tbsp methi dana (fenugreek seeds)
5 Tbsp chilli powder
5 Tbsp kalonji (onion seeds)
1/2 cup saunf (fennel seeds)
5 Tbsp turmeric
10 Tbsp salt (125 gm)
1 cup vinegar
1.
Heat oil and add the methi, chilli powder, kalonji and turmeric.
2.
Saute a little and add the onions and garlic.
3.
Stir fry over high heat, till well mixed and onions and garlic are coated with oil.
4.
Add the salt and vinegar, bring to a boil and shut off the heat.
5.
When cool, store in an airtight jar.