Story Progress
Back to home
Kalan Milagu Recipe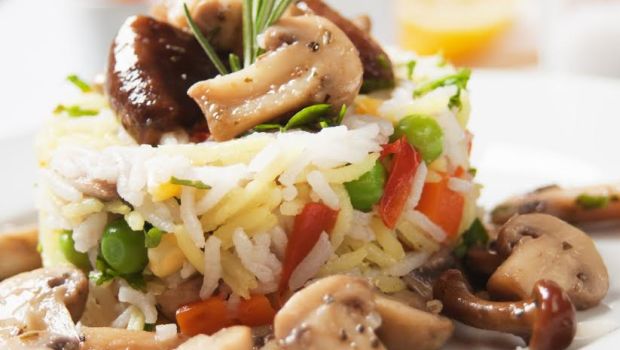 How to make Kalan Milagu
Kalan Milagu is a classic dish made with mushrooms and peppercorns. Here is an added zing of garlic and onions. These pepper mushrooms make for an excellent side dish and are usually served with rice. Simply flawless.

Ingredients of Kalan Milagu
400 Gram Button Mushrooms
2 tbsp Oil
2 tbsp Oions, chopped
1 tsp Ginger/Garlic paste
2 Tomatoes, chopped
1/2 tsp Red chilli powder
2 tsp Coriander powder
2 tsp Pepper corn (crushed)
to taste Salt
1 tsp Turmeric powder
For garnishing Coriander
1.
Heat little oil in a pan and saute onions, followed by ginger/garlic paste.
2.
Add chilli powder, coriander powder, turmeric powder, tomatoes and peppercorns and salt into the pan. Cook well.
3.
Add blanched mushrooms and stir fry until cooked.
4.
Garnish with chopped coriander leaves.
5.
Serve these garlic flavored mushrooms with rice.