Story Progress
Back to home
Kebab and Paneer Pizza Recipe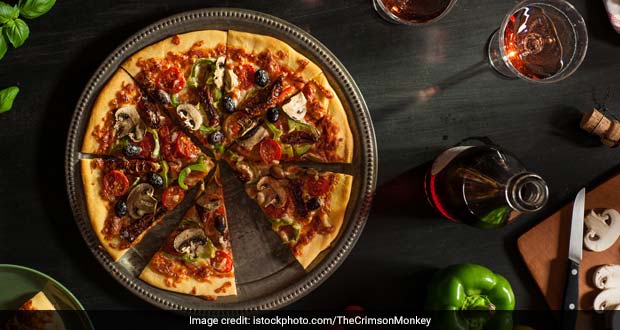 How to make Kebab and Paneer Pizza
A mouth watering pizza recipe that is sure to tantalize your taste buds. This fusion of Mughlai seekh kebab and Italian pizza recipe is easy and quick with just a handful of ingredients put to use. A different yet delectable take on italian pizza recipes which will leave you asking for more.

Ingredients of Kebab and Paneer Pizza
For Tomato sauce:
2 TSP Oil
2 Tomatoes
3 TSP Tomato puree
2 cloves Garlic
A pinch of Oregano
To taste Salt & pepper
For the Toppings:
60 GRAM Cheese
1 Seekh kebab
50 GRAM Paneer
3 Pickled green chillies
30 GRAM Onions
Sprinkle of oil
A pinch of Salt
1 Pizza base
Prepare Tomato sauce:
1.
Heat oil, add herbs, salt and pepper, tomato, tomato puree & cook until the oil separates. Keep aside. Put tomato sauce mixture on the pizza base & grate the cheese.
For topping up:
1.
Cut cooked seekh kebab, sprinkle on the pizza.
2.
Cut paneer into cubes, spread over pizza.
3.
Arrange onion rings, pickled green chillies and sprinkle with salt.
4.
Bake in oven until cheese melts and base edges get brown.
Recipe Notes
You can garnish the pizza recipe of Kebab and Paneer Pizza with slit green chillies and onion as well.
Learn how to make the perfect pizza dough here.
Also see the best of pizza recipes by us.