Story Progress
Back to home
Kesari (Semolina Pudding) Recipe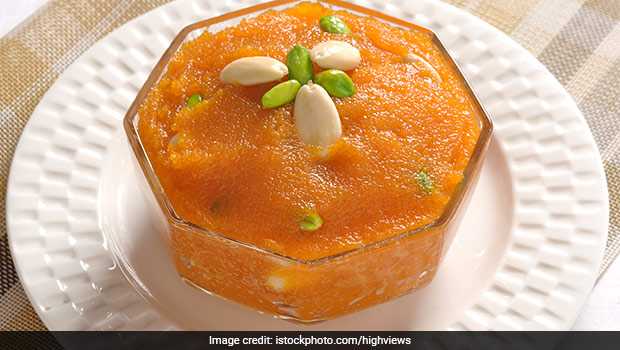 How to make Kesari (Semolina Pudding)
Kesari is a delectable Indian dessert made with sooji, saffron, nuts and the richness of ghee.

Ingredients of Kesari (Semolina Pudding)
200 Gram Semolina
75 Gram Ghee
50 Gram Cashew nuts
10 Gram Raisins
50 Gram Condensed milk
For syrup:
75 Gram Sugar
400 Ml Water
A pinch of Saffron
1/8 tsp Cardamom powder
Few drops Lemon yellow color
1.
Make a thin sugar syrup with the listed ingredients.
2.
Heat ghee in a heavy based pan.
3.
Fry the cashew nuts until golden and add the raisins.
4.
Add the semolina and fry until slightly brown in color.
5.
Add the syrup and cook until all the water has been absorbed.
6.
Mix in condensed milk and stir until traces of ghee begin to show at the sides of the pan.
7.
Spread on a greased plate and garnish with nuts.
8.
Cut into desired shape and size.