Story Progress
Back to home
Marzipan Recipe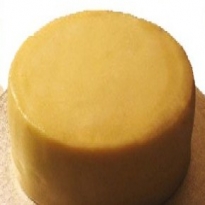 Thick paste made from almonds, eggs and sugar. Can be used to make small cakes or as an icing.
Total Cook Time

1 hr 10 mins

Ingredients of Marzipan
1.5 cup almonds-blanched and peeled
1/4 cup sugar
1/2 cup water
Rosewater or orange juice as needed
1 egg white
1 1/2 cup icing (confectioners sugar)
1.
Blend the almonds in a blender to a fine paste, using some rosewater or juice if required.
2.
Put the sugar and water together in a pan and dissolve sugar over low heat, stirring all the time and not letting it come to a boil till sugar dissolves.
3.
When sugar dissolves, increase heat and cook till a soft ball consistency is reached (a drop dropped in a cup of cold water, should set but not harden).
4.
Mix in the almond paste and stir till well blended. Leave to cool.
5.
When cool, whip egg white till stiff. Add the almond paste and icing sugar to this and mix and knead well till smooth.
6.
Store in an airtight container if not using immediately.