Story Progress
Back to home
Milk Mendiant Recipe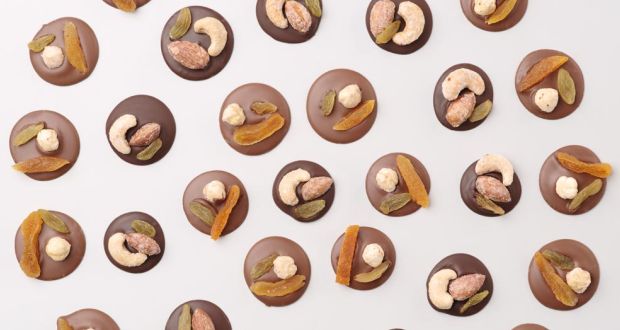 A Mendiant is a traditional French confection composed of a chocolate disk studded with nuts and dried fruits. Use your own combinations to make interesting and delectable mendiants at home!

Ingredients of Milk Mendiant
500 gms milk cooking chocolate
1 per piece cashew
1 per piece almond
1 per piece prunes (small, diced)
1 per piece apricot (small, diced)
1 per piece raisin
1.
1. Melt the milk chocolate in a microwave oven or a double boiler.
2.
2. Cool it down to 26 degrees and warm upto 28 degress to temper the chocolate and ensure a good crystallisation.
3.
3. Put the chocolate into moulds and scrape off excess chocolate.
4.
4. Tap the mould onto a surface to avoid air bubbles.
5.
5. Set cashew, almond, prunes, apricots and raisin while the chocolate is still in semi liquid state.