Story Progress
Back to home
Mixed Bean Stuffed Tomatoes Recipe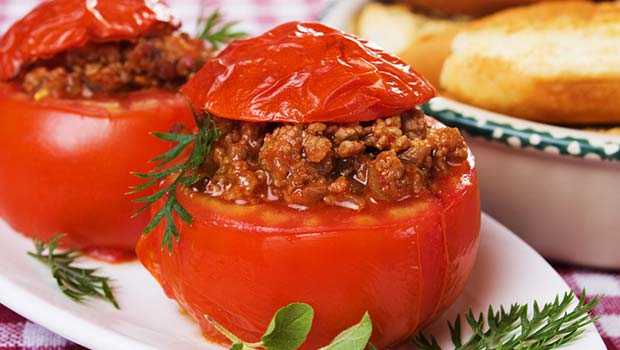 How to mae Mixed Bean Stuffed Tomatoes
Juicy tomatoes stuffed with a delicious mixture of assorted beans, corn, olives and cheese, baked perfect.

Ingredients of Mixed Bean Stuffed Tomatoes
1/2 cup green beans cooked and chopped
1/2 cup cluster beans cooked
1/2 cup kidney beans cooked
1/2 cup black beans cooked
1/2 red onion diced
4 medium tomatoes
20 gm corn kernels
5-8 black olives
Few leaves basil
Juice of 1/2 a lime
2 Tbsp olive oil
Few leaves oregano
100 gm grated mozzarella or cheddar cheese
1.
Choose red plump juicy tomatoes.
3.
Scoop out the insides of the tomatoes.
4.
Saute all the vegetables and beans quickly in olive oil.
6.
Season to taste with salt and pepper.
7.
Stuff the tomatoes with the filling and top with grated mozzarella and/or cheddar.
8.
Bake for 10 minutes at 190°C.