Story Progress
Back to home
Thai Sesame Noodles Recipe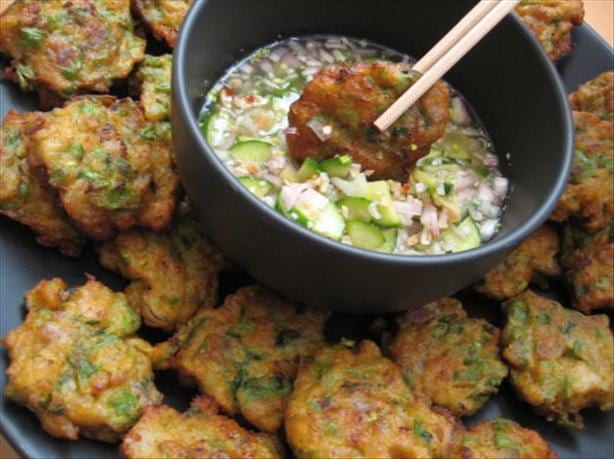 Thai Sesame Noodles is a fusion between Thai flavors and Chinese noodles.

Ingredients of Thai Sesame Noodles
8 ounces spaghetti, cooked al dente, drained
1/4 cup peanut butter
1/4 cup soy sauce
2 Tbsp seasoned rice wine vinegar
1 Tbsp sesame oil
2 tsp sambal oelek (chili paste)
1/4 cup honey (optional)
4 green onions, sliced
2 Tbsp sesame seeds (toasted if you like)
1.
Heat peanut butter in microwave for 20 seconds to soften.
2.
In a large bowl whisk together softened peanut butter, soy sauce, vinegar, sesame oil, sambal oelek and honey (if using).
3.
Add spaghetti, green onions and sesame seeds.
5.
Chill until ready to serve - or serve at room temperature.
6.
NOTE: You could also adjust the ingredients to suit your tastes.