Story Progress
Back to home
Palak Bhurji Recipe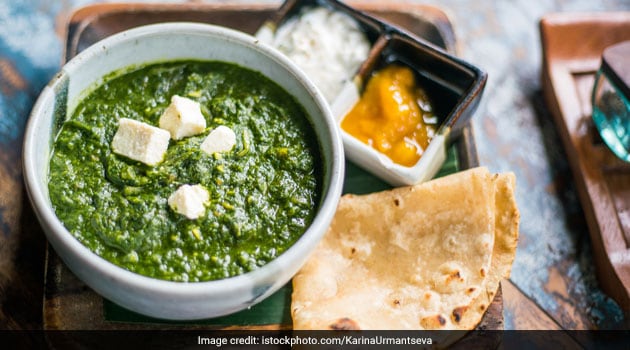 How to make Palak Bhurji
About Palak Bhurji Recipe: A light and fresh palak recipe with a mild seasoning and some crushed paneer. Very easy and quick to cook, this Palak Bhurji recipe is your go-to dish for a healthy, light and easy meal. Made with one of the healthiest vegetables, this palak bhurji can be well served with chapatis or paranthas. You can give it an interesting twist by garnishing with cream and red chillis.

Ingredients of Palak Bhurji
1 Bunch spinach/ palak
oil
4 tsp garlic paste
1 tbsp desi ghee
2 tsp ginger paste
2-3 Tomatoes, chopped
1 tsp cumin powder
1 tsp coriander powder
3 large butter cubes
2 onions, chopped
2 tsp red chilli powder
100 gms crushed paneer
4-5 green chillies
coriander leaves, chopped
ginger pieces, sliced
1.
Chop the spinach. Heat oil in a pan, add some garlic paste, spinach and salt and cook for some time.
2.
Heat desi ghee in a pan, add garlic paste, ginger paste and saute. Once the garlic turns brown, add tomatoes, cumin powder and coriander powder. Cook for some more time.
3.
Take butter in pan, add chopped onions and saute. Now add spinach, tomato paste, salt, red chilli powder, paneer, green chillies and coriander leaves.
4.
Cook the palak bhurji for some time. Garnish with thinly sliced ginger and serve hot.