Story Progress
Back to home
Parsley and Parmesan Pasta Salad Recipe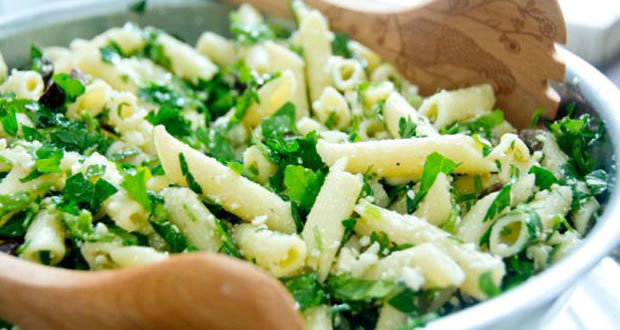 It can't get simpler than this! Penne tossed with black olives, fresh parsley and Parmesan, for a super quick mid-week lunch.

Ingredients of Parsley and Parmesan Pasta Salad
1 cup penne pasta
½ cup black olives, sliced
½ cup parsley, chopped
½ cup parmesan, grated
1/4 cup walnuts, chopped
Salt and pepper to taste
1 tsp olive oil
2 Tbsp orange juice
1.
1. Boil the pasta until al dante. Drain well.
2.
2. Immediately transfer to a large salad bowl, and add in all the remaining ingredients. Toss well and serve immediately.