Story Progress
Back to home
Poornam Boorelu Recipe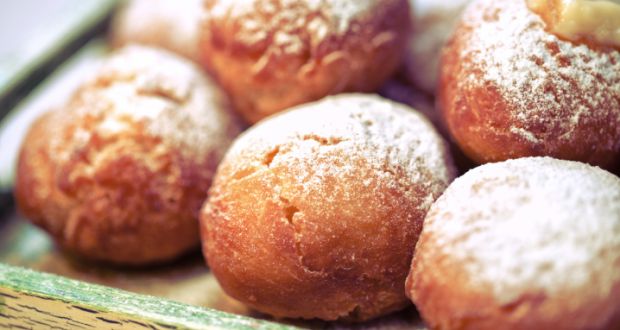 Poornam Boorelu is a traditional Andhra sweet. Dumplings made with black gram, jaggery, butter and coconut are fried in butter.
Total Cook Time

1 hr 10 mins

Ingredients of Poornam Boorelu
1/4 kg bengal gram
1/4 kg grated jaggery or sugar
12 cardamom powdered
1/2 cup melted butter
1 cup coconut cut into small pieces (optional)
125 gm black gram
1/4 kg rice flour
1.
1. Wash and soak black gram for 4 hours.
2.
2. Drain water and grind it to fine paste adding very little water.
3.
3. Add a pinch of salt and the rice flour and mix it well. Leave it covered for a minimum of three hours.
4.
4. Pressure cook Bengal gram with just enough water.
5.
5. Add jaggery or sugar to it and cook it again stirring in between till it becomes a thick paste.
6.
6. Add the coconut pieces (fried in a Tbsp of melted butter), cardamom powder and the remaining melted butter and mix well.
7.
7. Make them into medium size balls.
8.
8. Heat oil, dip each sweet ball in the black gram-rice flour mix and fry till golden brown. Three to four ball can be fried at a time.
9.
9. Stored in a air tight container, they last for two to three days.
10.
10. Before eating, make a hole and fill it with two spoons of melted butter, provided your diet permits. Sometimes, while being fried, these poornam boorelu may break if the consistency of the black gram - rice flour mix is not soaked long enough.
11.
11. You have to be very careful on these two counts.
12.
12. To the remaining black gram - rice flour mix add salt and green chili paste. Make medium size balls and fry in oil.
13.
13. They make great savory and go well with the sweet.