Story Progress
Back to home
Puffed Rice Squares Recipe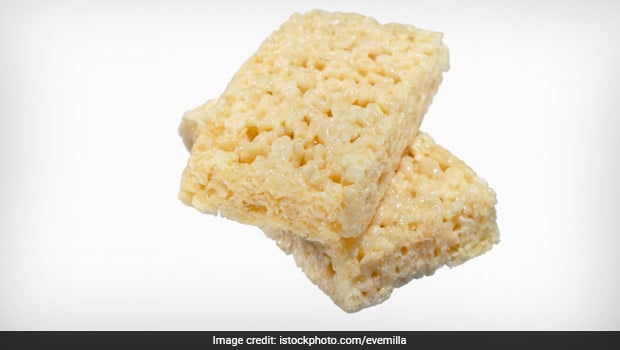 How to make Puffed Rice Squares
About Puffed Rice Squares Recipe: An authentic sweet treat made with puffed rice, jaggery, honey, and nuts. It is usually made during the festival of Dusshera.

Ingredients of Puffed Rice Squares
450 gms puffed rice
150 gms nuts, chopped
175 ml honey
50 gms jaggery, grated
2 tbsp butter
Kewda to flavor
1/4 tsp cardamom powder
1.
Brown puffed rice in a moderate oven until golden.
2.
And combine it with nuts.
3.
Then combine honey, jaggery and butter in a pan and bring to a boil.
4.
Cool and flavour with kewra and cardamom.
5.
Beat it with a wooden spoon until the mixture lightens.
6.
Then add the jaggery mixture to the puffed rice mixture and set into half-inch thick rectangle.
8.
Garnish with pistachio nuts and silver leaf.