Story Progress
Back to home
Punjabi style Nutri kulcha Recipe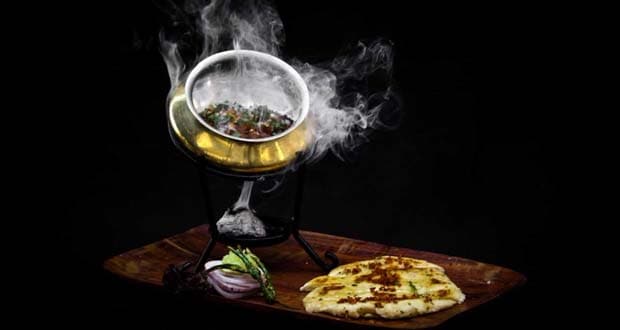 How to make Punjabi style Nutri kulcha
A healthy and tasty dish to spice up your dinner/lunch table.

Ingredients of Punjabi style Nutri kulcha
1/5 bowl Soya chunks Nutri
1/5 tbsp Ginger paste
1/5 tbsp Garlic paste
3/5 Green chillies, chopped
4/5 Onion, chopped
1 tbsp Tomato sauce
4/5 tbsp Oil
2/5 tbsp Yellow butter
1/5 tsp Salt
1/20 tsp Black pepper
1/10 tsp Coriander powder
1/5 tsp Meat masala
1/10 tsp Kitchen king masala
1/20 tsp Red chilli powder
1/20 Degi mirch
2/5 tsp Tea leaves
1/10 cup Tomato puree
1/10 tsp Soy sauce
12/5 Kulcha
Coriander leaves, chopped
1.
First of all take a big pan and add half pan of water in it.
2.
Take a muslin cloth put tea leaves, tie a knot and boil it in the nutri. Keep stirring so that the color spreads equally all over the nutri.
3.
Drain the nutri, wash in fresh water and cut the it in to small pieces.
4.
Take a wok and add oil and butter together.
5.
Add chopped onion, ginger,garlic and green chillies in the wok and saute for 5 minutes.
6.
When mixed thoroughly, add tomato puree along with all other spices and mix well.
7.
Pour tomato sauce and saute until the ghee seperates out. Add nutri over it and mix properly.
8.
Nutri is ready, serve it with kulcha, chopped onion and some green chilly.