Story Progress
Back to home
Rasgulle Ki Sabzi Recipe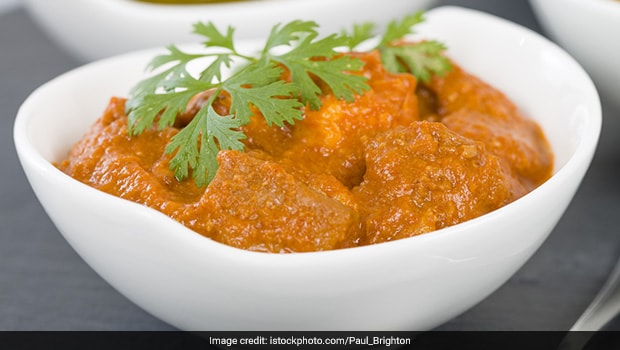 How to make Rasgulle Ki Sabzi
Another classic paneer recipe from North Indian cuisine. Paneer rasgulle tossed in onion-tomato gravy, this one is surely going to up your dinner table excitement and satiate your taste buds.

Ingredients of Rasgulle Ki Sabzi
For Paneer Rasgullas
3 cups Skimmed Milk
1.5 cup Skimmed Curd
For boiling Water
For Gravy:
3 medium Onion (boiled and ground into smooth paste)
2 medium Tomato (boiled and ground into smooth paste)
2 tbsp Cashew nut , soaked
1 tbsp Poppy seeds (soaked in warm water along with cashew nuts)
75 gram Cashews (halved)
1/2 tbsp Ginger paste
1/2 tbsp Garlic paste
2 tbsp Kasuri Methi
1/2 tsp Turmeric powder
2 tsp Red chilli powder
1 tbsp Coriander powder
1 tsp Cumin powder
1 tsp Garam masala
2 tbsp Coriander, chopped
1/4 cup Milk
1/2 cup Water
3 tbsp Oil
1 tsp Cumin seeds
1 Bay leaf
1 Cinnamon stick
As per taste Salt
1.
Bring the milk to boil in the thick bottom pan. When it starts boling, lower the heat and add curd stirring continously. The milk will curdle. Stir it till the entire milk is curdled and the greenish whey is separated.
2.
Drain it in the sieve or soft clean cloth. Wash it with plain water to remove the sourness. Squeeze out extra water and rest it for 30 minutes.
3.
The extra water will be removed. Now take crumbled mixture in a dish and knead it nicely for about 7-8 minutes. It will become smooth like a dough.
4.
Make small round balls from it and cover and boil them in the boiling water for 7-8 minutes(around small 14 balls can be made).They will increase in size. Just remove them and put them in salted water in a bowl for 20 minutes.
Prepare the gravy:
1.
Heat oil in a pan and roast the cashew nuts in them till golden brown. Put in a plate and keep aside.
2.
In the same oil, roast the bay leaf, cinnamon stick and cumin seeds.
3.
When they crackle add the onion paste to it and cook for a minute. Then add the ginger garlic paste and cook for a minute.
4.
Add the tomato paste in it. Mix well and cook till the mixture thickens.
5.
Add all the spices (turmeric, coriander powder, cumin powder, red chili powder and garam masala). Mix them well .
6.
Make smooth paste of soaked cashew nuts and poppy seeds. Add this paste to the gravy and mix well.
7.
Add milk and mix well and cook for 5-7 minutes.(here instead of adding milk you can add cream)
8.
Now crush the kasuri methi with your palms and add to the gravy. Mix and cook for a minute.
9.
Add the paneer rasgullas (boiled cottage cheese balls) and some roasted cashewnuts to it.
10.
Mix it well. Add the water to and let it simmer for 5 minutes on medium heat.
11.
Put in a serving bowl. Add more roasted cashewnuts.
12.
Garnish with chopped coriander and serve it with parathas. or roti, kulchas or naan.