Story Progress
Back to home
Rose Petal Sorbet Recipe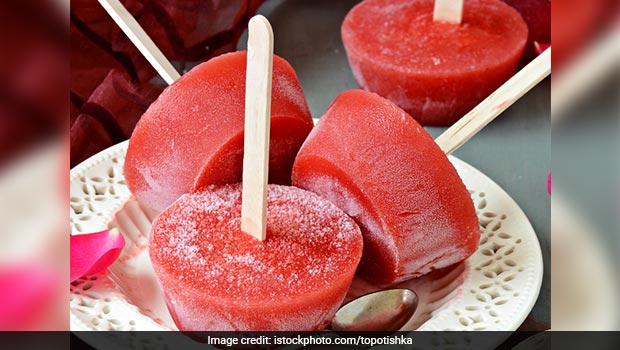 How to make Rose Petal Sorbet
About Rose Petal Sorbet Recipe: A cooling and refreshing rose sorbet served with a light meringue. Perfect for the summers.
Total Cook Time

1 hr 39 mins

Ingredients of Rose Petal Sorbet
450 Ml Water
225 gms Sugar
2 Lemon rind
2 Lemon (juiced)
2 Limes
4 Handful of Rose petals, large
2 tsp Glycerine
Meringue
2 Egg whites
100 gms Castor sugar
1.
Dissolve sugar in water with rind. Boil for five minutes.
2.
Add rose petals. Leave overnight in a cool place.
3.
Drain through muslin. Add glycerine followed by lemon juice. Freeze.
4.
Stir regularly to prevent crystals forming. Serve with meringue.
Prepare the meringue:
2.
Gradually whisk in sugar.
3.
Pipe onto a greased tray and bake at 160 degrees C for one hour.
Key Ingredients: Water, Sugar, Lemon rind, Lemon (juiced), Limes, Rose petals, Glycerine, Meringue, Egg whites, Castor sugar