Story Progress
Back to home
Singhada Salad (Water Chestnuts Salad Recipe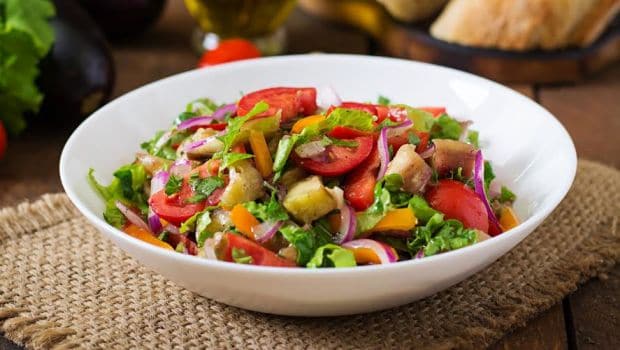 How to make Singhada Salaad (Water Chestnuts Salad)
A healthy way to eat fruits and veggies!

Ingredients of Singhada Salad (Water Chestnuts Salad
For the dressing:
250 Gram Fresh Singhada
1/2 Pineapple (diced)
1 Small Red apple
2 Tbsp Groundnut oil
1 1/2 Tbsp Lemon juice
1 Tbsp Honey
1 Tbsp Torn lemon leaves
1/2 tsp Ground fennel seeds, roasted
1/2 tsp Salt and pepper
1 Tbsp Beaten thick yoghurt
For garnishing:
1 Tbsp Tulsi leaves, shredded
1 Tbsp Browned flaked almonds
1 tsp Whole fennel seeds, roasted
1.
Heat honey with torn lemon leaves.
2.
Remove leaves after 30 minutes.
3.
Combine the rest of the ingredients for the dressing.
5.
Put singhada, pineapple and apple in bowl. Toss with dressing. Chill well.
6.
Garnish with tulsi leaves, nuts and fennel seeds just before serving.