Story Progress
Back to home
Spicy Prawns with Sweet Dipping Recipe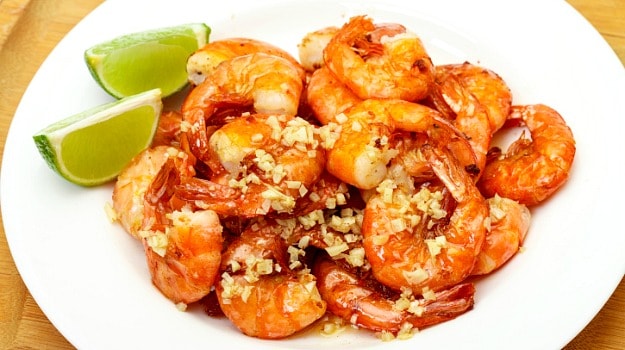 How to make Spicy Prawns with Sweet Dipping
About Spicy Prawns with Sweet Dipping Recipe: Tiger prawns tossed with onions, chillies and white wine. Served with a sweet orange marmalade sauce, this prawn recipe is everything you wish for as an appetizer at a dinner party. It takes just a bit more than half an hour for this easy and simple prawn dish to cook.

Ingredients of Spicy Prawns with Sweet Dipping
For the prawns:
8 large tiger prawns (deveined and shelled, but tail on)
1/2 tbsp olive oil
2 garlic cloves (crushed)
1 red fresh chilli, sliced
1 spring onion (diced)
Few leaves of basil
A pinch of sugar
1 tbsp lemon juice
1/4 cup white wine
Salt and pepper
For the dipping sauce:
2 tbsp orange marmalade
A pinch of salt
Dash of vinegar
Dash of lemon juice
1/2 tsp parsley, chopped
Prepare the prawns:
1.
In a very hot wok, heat the oil, add the garlic, chillies, spring onion and the prawns.
2.
Add white wine, salt, sugar, pepper and chillies.
Prpeare the dipping sauce:
1.
Warm the marmalade, over low heat and add all the ingredients.