Story Progress
Back to home
Sticky Tamarind Chicken Wings Recipe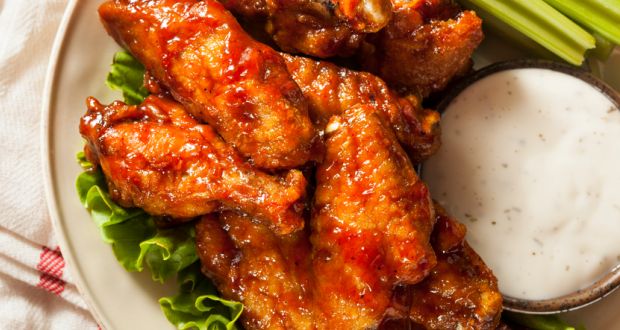 How to make Sticky Tamarind Chicken Wings
Sticky Tamarind Chicken Wings Recipe : Sticky Tamarind Chicken Wings Coated with soy sauce, tamarind puree and jaggery or honey, chicken wings are fried crisp.

Ingredients of Sticky Tamarind Chicken Wings
1 Kg chicken wings
1 tbsp chilli garlic paste
2 tbsp soy sauce
2 tbsp tamarind puree
2 tbsp ginger minced
1/2 cup vinegar
1 tbsp jaggery or honey
1 tbsp black pepper
2 tbsp lemon juice
1 cup flour
1 cup corn starch
3 tbsp oil ( to bake) or fry
1.
First wash and pat dry the chicken wings.
2.
Make a marinade using soy sauce, tamarind puree, garlic pasta, some ginger, vinegar, lemon juice, flour and corn starch.
3.
Pour over the chicken wings and marinate for 2 hours.
4.
Either you can bake the chicken wings in an oven for 30 minutes at 180 °C or alternatively fry it in a kadhai or in a heavy bottomed pan until golden brown and crispy.