Story Progress
Back to home
Sweet Corn Soup Recipe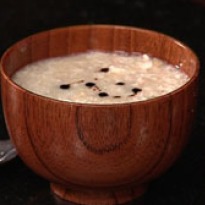 The evergreen sweet corn soup with corn, chicken and mild seasoning.

Ingredients of Sweet Corn Soup
2 Tbsp sweet corn
1 Tbsp sugar
50 gm chicken
1 egg
1 tsp corn flour
2 cups stock
Salt - to taste
1.
Put the stock in a wok and add sweet corn and chicken and boil for a while.
2.
Add sugar and salt and later add corn flour for thickness.
3.
Take out and keep aside. Now add the egg and cook for a while.