Story Progress
Back to home
Tamatar Pyaaz ka Masala Recipe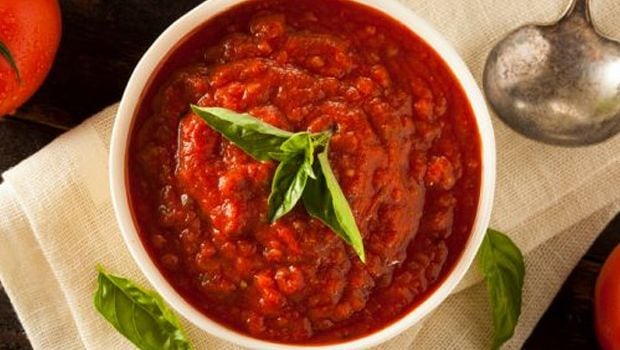 The basic recipe for most North Indian gravies, tamatar pyaaz ka masala.

Ingredients of Tamatar Pyaaz ka Masala
Enough for 500 gm of vegetables or meat, or 1 cup of lentils
2 cups chopped onions
1 tsp chopped cloves of garlic
1 tsp chopped ginger
1/2 cup tomato-grated OR 1/4 cup puree
1/4 cup oil
2 tsp cumin seeds
2 bay leaves
1/2 tsp turmeric
1 tbsp salt or to taste
1/2 tsp garam masala
1/2 tsp powdered red pepper
1 Tbsp powdered coriander seeds
1.
Grind onions, garlic and ginger to a paste.
2.
Heat oil and add cumin seeds and bay leaves.
3.
When the seeds begin to splutter, add the onion paste and saute till brown and fat separates.
4.
Add tomatoes or puree, turmeric, salt, garam masala, red pepper and the coriander powder, and stir fry till the fat separates.