Story Progress
Back to home
Tapioca Chips Recipe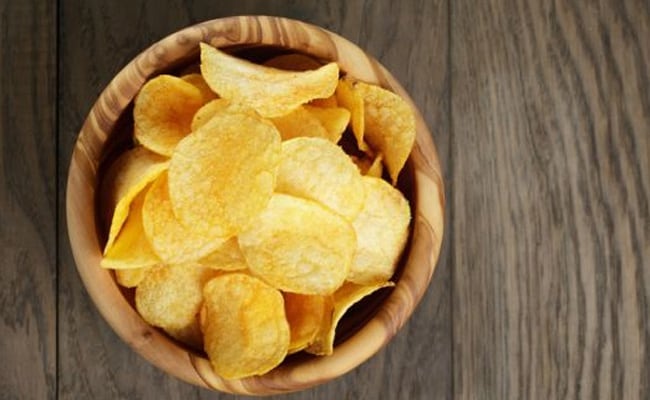 How To Make Tapioca Chips
Tapioca chips are one of the crispiest snacks to go with your evening cuppa. We especially enjoy the ones made with just tapioca, coconut oil and red chilli powder.

Ingredients of Tapioca Chips
1 Tapioca
Oil to deep fry
to taste Salt
Red chilli powder as needed
1.
Take tapioca, slit the skin by running knife holding it lengthwise. Cut into two. Using a flat spatula, tear off the skin.
2.
The thick layer should be taken out. Wash well and keep immersed in water for 15 mins.
3.
Pat dry the tapioca with clean kitchen towel.
4.
Heat oil in kadai. Using a sharp mandolin slicer, slice the tapioca over hot oil.
5.
Once sound and bubbles reduce, stir well and cook in medium flame.
6.
Give some time for the sound and bubble reduce completely. Edges will turn golden in colour.
7.
Chips will be light and you will hear the crispness while stirring. Drain from oil and repeat to finish.
8.
You can also slice the tapioca in a plate and drop in oil instead of directly doing it. But do not keep sliced tapioca for so long. Just simultaneously while one batch is getting fried.
9.
Once all the chips are done, sprinkle required salt and red chilli powder. Toss well to coat.