Story Progress
Back to home
Yakhni Recipe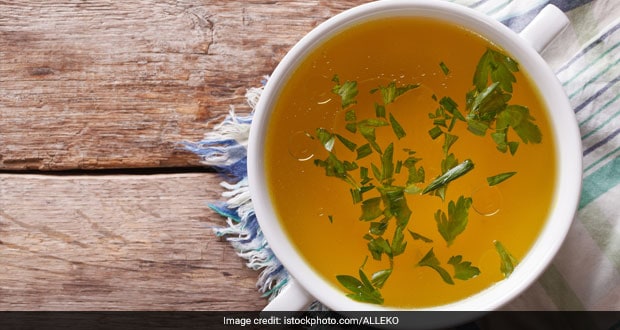 How To Make Yakhni
About Yakhni Recipe: Succulent pieces of mutton are infused with cardamom, cinnamon, bay leaves and a host of other Kashmiri flavours and balanced out in a thick yogurt based gravy.

Ingredients of Yakhni
1 kg meat-cut from breast of lamb
1 cup mustard /refined oil
5 cups of yogurt
4 tsp fennel powder
2 tsp ginger powder
2 cloves
2 bay leaves
1 cinnamon stick
2 brown cardamom
3 green cardamom
2 tsp black cumin seeds
2 tsp corn flour and salt to taste
1.
Wash the meat and drain the water.
2.
Heat oil in a pressure cooker.
3.
Put bay leaves, cinnamon stick, clove, asafoetida liquid and the meat together and fry for 2 to 3 minutes.
4.
Add 3 cups of water and rest of the powdered spices, pressure for 10 minutes.
5.
Beat yogurt in a bowl, mix the cumin seeds into it and add to the meat into the pressure cooker.
6.
Keep stirring till mixed well with the meat.
7.
Mix 2 tsp of corn flour in 3 tbsp of water and add to the gravy, it thickens the gravy.
8.
Coarsely grind brown and green cardamom, add to the meat it gives you wonderful flavour, serve with rice.