Story Progress
Back to home
Zafrani Chicken Korma Recipe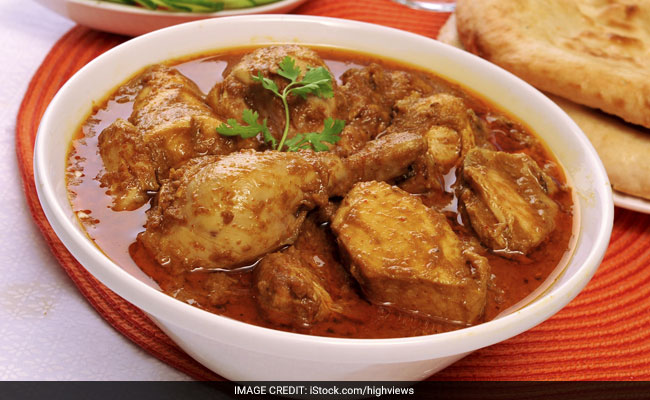 How to make Zafrani Chicken Korma
Zafrani chicken korma is basically made with chicken pieces dipped in creamy gravy and an assortment of other ingredients.

Ingredients of Zafrani Chicken Korma
500 gms Chicken Curry Cut
3-4 tbsp Fried onion
1 tbsp Garlic paste
1 tbsp Ginger paste
1/2 cup Onion Paste
1 tsp Poppy Seeds
1/2 tsp Nutmeg powder
1/2 tsp Mace powder
1/2 cup Heavy cream
1/2 cup Milk
1 and a half tbsp Cashew Paste
2 tbsp Ghee
Salt to taste
Sugar to taste (Optional)
2-3 Green Chillies
2 tbsp Saffron soaked in Milk
Keora water
1.
Firstly, heat ghee in a large vessel. Add the whole spices, fry for a while then add the chicken pieces and fry for a few minutes.
2.
In a separate container, combine onion paste, fried onion, ginger paste, garlic paste, nut paste, poppy seed powder, and salt together. Then, add this mixture to the chicken and cook.
3.
Cook very well adding small quantity of water little by little
4.
Once the spices are well cooked, add water enough to make the chicken tender but remember don't add too much water.
5.
Wait until water evaporates then add the cream and milk . Don't cover with lid. Wait for 5-6 minutes and then add hand full of whole green chilies .
6.
Add white pepper ,nutmeg and mace powder and little sugar. Add the saffron soaked milk. Sprinkle some keora water and turn off the heat.
7.
Keep the pot on the stove with lid on until you serve to retain the essence.