Story Progress
Back to home
South Indian-Style Aloo Kurma Recipe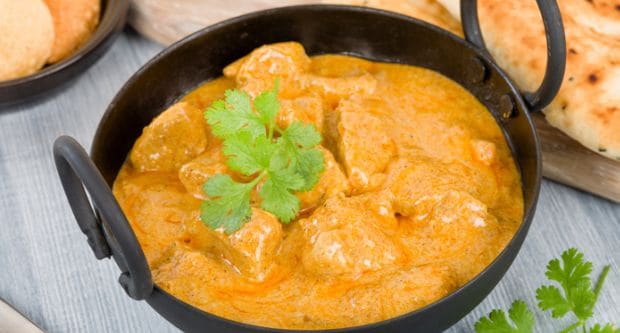 How to make South Indian-Style Aloo Kurma
South Indian-Style Aloo Kurma Recipe: Korma is one of the most loved Indian dishes. This south-Indian style aloo kurma is rich, creamy and extremely flavourful. It tastes best when paired with boiled rice or any Indian bread of your choice.

Ingredients of South Indian-Style Aloo Kurma
5-6 Kashmiri Dry Red Chillies
1 tsp Whole Coriander Seeds
1 1/2 tsp Poppy Seeds
4-5 tbsp Curd
2 tbsp Oil
2 Onions (Sliced)
1 tsp Ginger-Garlic Paste
4 Raw Potatoes (Large)
Chopped Coriander Leaves
to taste Salt
1.
Take dry red chillies, coriander seeds, poppy seeds, and cumin seeds. Preheat a frying pan.
2.
Add the spices and lightly roast them on a low heat until fragrant, stirring frequently. It is not necessary to brown them. Allow these spices to cool before using them.
3.
Next, grind these spices to a coarse mixture. Your kurma masala is ready. Now, heat 2 tbsp oil in a pressure cooker, add cinnamon, 2 cloves, 2 green cardamoms.
4.
Cook over low heat until the spices are fragrant. After it, add ½ cup thinly sliced onions. Sauté the onions until they begin to turn golden or caramelise.
5.
A dash of salt can be added to quicken the caramelization process. Add 1 teaspoon ginger-garlic paste now. Stir and cook for a few seconds, or until the raw aroma of ginger and garlic is gone.
6.
Add chopped potatoes. Add the ground kurma masala or spice mix that has been prepared. Stir and cook for a minute over low heat.
7.
On low heat, add the beaten curd (yogurt). Stir and combine thoroughly.
8.
Add water and salt to taste. Mix again. Add ¾ cup thick coconut milk (made fresh) or use canned coconut milk.
9.
Then, add cashews, stir well and simmer for 8 to 10 minutes, or until the kurma curry thickens slightly. Serve and enjoy!