What's the first thing that comes to your mind when we say healthy food? The quickest answer will be soup, salad and everything bland and simple. But if you look around, it's not the same anymore. With more and more people indulging in a healthy lifestyle, we can see the emergence of several dishes that strike a perfect balance between health and taste. All you need is some creativity ad selection of right kind of ingredient to whip up the recipes. One such food ingredient is green pea.


Enriched with the goodness of protein, fibre, vitamin C, vitamin K et al, this winter vegetable has always been a popular choice among the dieters who look to shed some extra kilos. Alongside weight loss, these sweet and fibrous pea pods are also known to be great for regulating blood sugar and manage diabetes.


Keeping this in mind, we bring you a super delicious matar bharta recipe that can be an ideal addition to your daily diet this winter season. This bharta not only works as a side dish with roti or rice, but also can be used as stuffing/filling for matar paratha or desi-style sandwich. it is easy to make and offers you a burst of flavours with every bite. Here's the recipe for you!
Also Read: This Low-Calorie High-Protein Roasted Peas (Matar) Chaat May Help You Shed Kilos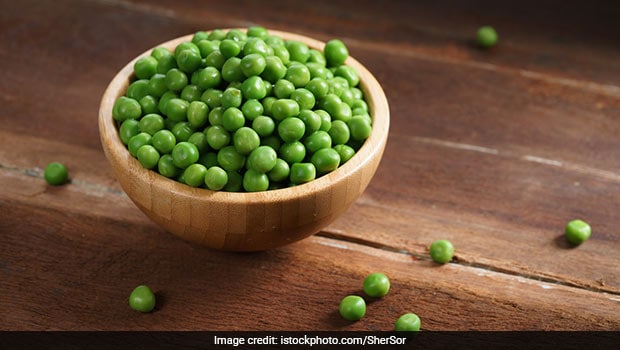 How To Make Protein-Packed Matar Bharta | Green Pea Bharta Recipe:
Ingredients:
2 cups green peas


1 to 2 green chilli


2 spring coriander leaf


A pinch of hing


Half teaspoon roasted cumin powder


2 whole red chilli


Salt, as per taste


Half to one teaspoon oil


Lemon juice, as per taste
Method:
Boil the green peas.


Transfer it to a blender and add some salt, green chilli and coriander leaf. Blend everything together into a smooth paste. Add a little water if needed.


Heat oil in a pan and add hing and red chilli to it.


Add the green pea blend and cumin powder and some salt (if needed) and mix everything together.


Cook till the mix turns dry.


Switch off the flame and add some lemon juice to the bharta and mix.


Serve hot with roti, dal-chawal or paratha.
About Somdatta SahaExplorer- this is what Somdatta likes to call herself. Be it in terms of food, people or places, all she craves for is to know the unknown. A simple aglio olio pasta or daal-chawal and a good movie can make her day.