Those Were the Days
Seema Chandra , Food Editor, NDTV | Updated: November 14, 2012 12:31 IST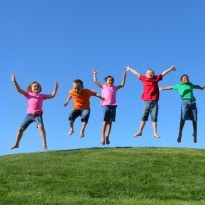 The other day, at an aunt's house, I was served these triangular mini-sandwiches made from very thinly sliced bread, with finely grated cabbage on top. At once it took me back in time - to a period when everything on the plate looked, tasted and smelt so different.

Grandmother's home was a place you looked forward to - the summer holidays, sunny picnics and the to-die-for food.

Those were the days of afternoon tea! Tea was usually served in bone china cups and saucers (ceramic was unheard of), with a lace tea cozy to keep the tea piping hot. The snacks were served with half-sized damask napkins in between the plates. (I have tried searching for teatime napkins, and it's been over a year!) Back then, an evening snack was not Lay's Frito wafers, it was Gajak in all shapes and sizes. It was mathari and achaar, together with rusks dipped in hot tea.

I remember coming back hot and bothered from school to a cool glass of lassi (a diluted yoghurt drink) or then, Aam ka Panna. And if it was winter, you could almost be certain to get a glass of kaanji (a drink made from fresh carrots) Of course, your coca-colas were strictly rationed, and drinking nimbu pani was considered very fashionable!

The cook was always referred to as kaka or Maharaja - he was a permanent fixture who just grew old with the rest of the family. There were certain rules in his kitchen -- no shoes while the cooking was going on, meat was a no-no and everything from your eggs at breakfast to the dessert were cooked in pure unadulterated ghee. He simply hadn't heard of 'oil' - or 'cholesterol', for that matter!

A regular morning ritual before being packed off to school was a handful of soaked and peeled badaams. "It will improve your brains", we were told, but don't hold us to this one. Breakfast was served, with your eggs in egg holders and hot toast with marmalade was a given.

Another standard feature in the dining room would be giant beige colored maratabans with a variety of homemade pickles in quantities that could happily feed the entire neighborhood -- and it did just that. Nobody ever bought pickle. A healthy barter trade in pickles ensured that you always had something new to try. Chutneys made from coriander, tomatoes, and mint was freshly prepared almost on a daily basis.

If guests came home for an Indian meal, food was served in spotless stainless steel thalis with the table laid out for a sit-down. Whatever the cuisine, no one but no one stood and ate their food. You never saw anyone holding a plate!

Even the kitchens looked different -- water was stored in clay pots rather than water filters. You always could spot an old-fashioned stone pestle and mortar set close to the stove and the 'silbatta' was the 1940s version of a modern mixer.

The common belief was that food would never taste as good if you didn't get your hands dirty. And somehow that's true - food has never tasted that good again. My grandmother's touch was my grandmother's touch.



For the latest food news, health tips and recipes, like us on Facebook or follow us on Twitter.