Soothe the Sunburn and Keep the Tan!
IANS , London | Updated: July 30, 2013 11:51 IST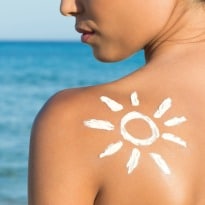 Several people like to soak up the sun to get a good tan, but getting sunburnt is not at all attractive. Experts suggest use of right moisturisers and natural products to soothe your skin.

Pick lotions with right ingredients and use milk and vinegar to calm those burns or inflamed skin. Get going by sticking to the following points to soothe burns and to still manage the tanned look, reports femalefirst.co.uk:

1) Moisturize your skin generously. It keeps your skin soft and also prevents peeling, which often leads to burning.

2) Aloe vera is an old favorite for soothing burns. Apply it directly on affected area to cool and help to stop peeling. Look for a sun lotion with this ingredient.
3) Soak cotton in whole milk and apply to your burns for around 20 minutes. This should help reduce redness. Whole milk is a must as it is the fat which helps calm burns and the lactic acid promotes healing.

4) Vinegar is great for reducing sunburn. Pour white vinegar and water in a spray bottle. Shake well and then spray directly onto your sunburn.