I find most people today think of ageing to be a malady, as they seek solutions in jars and bottles, potions and lotions of promises of timeless youth and beauty. If there were such a remedy, believe me, the discoverer would have become a multi-billionaire ten times round!Ageing is something, which in today's world, even the late 35-year-olds start worrying about without realising that any level of stress, even the worrying itself, could lead to stray wrinkles. So where lies the answer to ageless beauty? Is it in the use of miracle beauty products? Or is it in the new age injectable like Botox and the miracles of plastic surgery?(Top Foods for Flawless Skin in 7 Days)


(Shine Away to Glory: Cleopatra's Beauty Secrets)
How does one find the answer to the elixir of youth and eternal glowing skin?
My answer would perhaps be conservative, not that I believe that the rishi-munnis had flawless skins and did not age while meditating in the jungles. But to a very large extent, it definitely makes me ruminate about their lifestyles.Many years ago when I was in college, my mother had organized a group of people to visit Indonesia on an educational and cultural tour and a certain Professor Bendre, who was heading the JJ School of Arts at that time, had accompanied her along with his wife, who must have been in her 50's and looked no more than in her late 20's. Except for her greying hair, her dusky skin was flawless and taut. Her timeless beauty has been ingrained in my mind ever since and I would perhaps attribute it to the simple diet she used to follow of only fresh fruits, dry fruits and juices.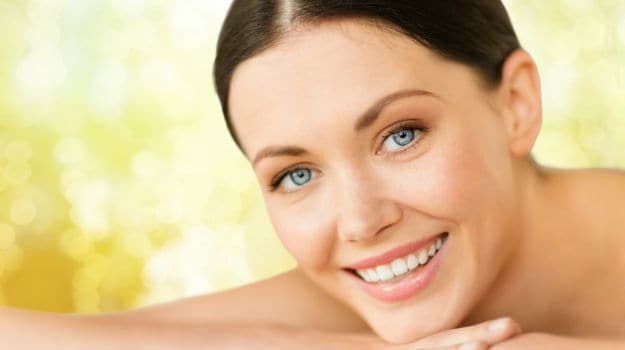 A simple lifestyle which involves eating healthy, exercising regularly and de-stressing might help slowing down the aging process. Image credits: iStock
I have travelled quite extensively in my life and come across people from various walks of life. On one such trip, I had met a 92-year-old retired Colonel from the Kumaon regiment. He had a boyish charm, perfect eyesight, walked with confidence with a straight back, and did driving and gardening all by himself. Colonel Ram Singh is a living legend and one can still see this man loving life even though he now show signs of ageing with wrinkles and a slump on the back. His secret to life – meditation in the morning, breakfast like a king, lunch like a prince and dinner like a pauper (although that did not stop his two whiskies every evening!). He still enjoys being one with nature, rummaging around in his garden planting rosemary, chamomile, lettuce, etc. I think at 92 that's quite an achievement.(Eating for Beauty: A Seasonal Fruit for Fabulous Skin)So besides my natural remedies when I think of what the answer is to slowing down the aging process, I would bring it down to a simple lifestyle which involves eating healthy, exercising regularly, de-stressing, stop worrying about life, meditating and of course following a regular skin and hair care program.(Fabulous Natural Recipes)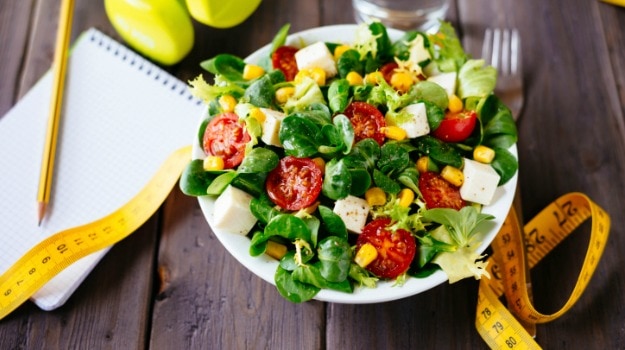 Our diet plays a huge role in skincare. Image credits: iStock

(Do you Suffer From Falling Hair Nightmares?)We abuse our body and mind far too much. So much so that we spend double the amount of time trying to find solutions to the abuse we have already done. The other day I was sitting with the Chairman of a well-known domestic airline whose skin looked completely dehydrated and was trying to give him solutions to the problem. I noticed that his exquisite chamber overlooked a plush green expanse of never ending trees and beautifully trimmed bushes and the rarest of flowers. But what surprised me was the fact that even though there was a huge window to overlook nature's beauty, there was no balcony to breathe in the fresh air. Hydrating your skin with fresh air and keeping it away excessive air conditioning is so important. That's a must!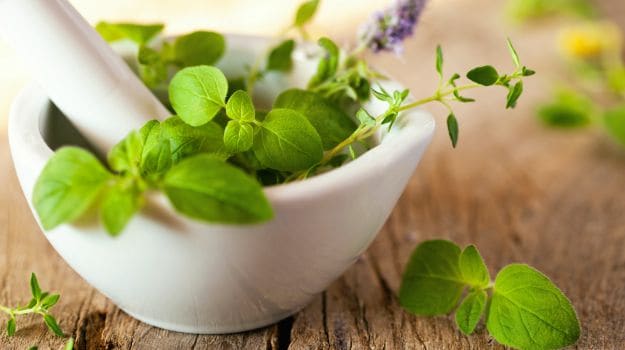 Skin care needs to be a lifestyle habit. Image credits: iStock

I am astounded at mothers who tell their 13-year-old daughters to not bother about their skin as they should put in all their time for studies and concentrate only on schoolwork. 10 years down the line, the same mothers then worry about their daughters' acne marks and how it could affect their marriage proposals. They fail to understand that skin care needs to be a lifestyle habit. Just like brushing your teeth in the morning which is something we are taught to do from the age of two, taking care of the skin also requires the same level of importance. In fact, you would be surprised to know that a five-minute routine of skin cleansing, toning and moisturizing could help you immensely in what your skin could look like in the years to come.(Home Remedies for Skin-Care During Monsoon)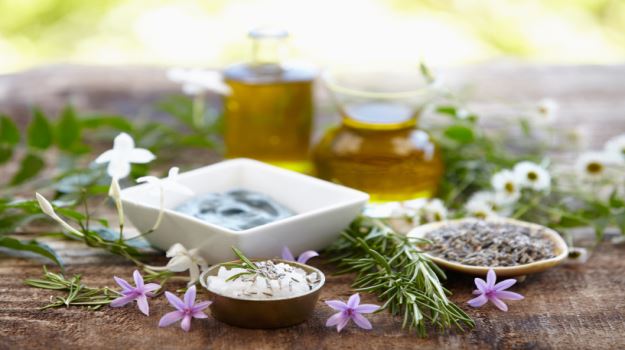 Individual skin type requires individual attention. Image credits: iStock
(Of Pimples and Problematic Skin)The Anti-Ageing Way of LifeIt is important to understand that your individual skin type requires individual attention and therefore use beauty products accordingly. I have also created some wonderful skin toners and tighteners from precious natural ingredients that you could make at home. I hope you enjoy using them as much as I do. Here goes -1. Apple Cider Toner
For oily and combination skin- 200 ml apple cider vinegar
- 1 tsp powdered camphor
- 1 drop witchazelMix all the ingredients and store in a bottle and use to wipe the skin three times a day. The ingredients will help tone and clean the skin as well as increase blood circulation.2. Honey and Rose Toner
For dehydrated and dry skin- 200 ml pure rose water
- 2 tsp raw honey
- 2 drops lavender essential oilMix all the ingredients well and store in a bottle in the fridge. Wipe the skin with this three times a day for cleansing, toning and moisturizing.(Fruit Cocktails for Great Winter Skin)
Rose water can work wonders for your skin.
3. Egg White Skin Souffle

- 2 egg whites, whipped till the peaks and put in the freezer
- 1 tsp honey
- 1 tsp China clayMix all the ingredients and brush onto the skin with a broad flat brush and relax. Let it dry completely (avoid talking) and wash off with ice water and pat dry. This is excellent to fade out fine lines and wrinkles.4. Papaya Porcelain Mask- 2 cubes payaya, mashed
- 2 tsp grated cucumber
- 2 tsp fuller's earth
- A pinch of powdered camphor BP
- 1 egg white
- Rose water to mix to a smooth pasteMix all the ingredients and apply on a clean skin. Let it dry and wash off with tepid water and pat dry.5. Honey Age Care- 3 tsp raw honey
- 2 tsp fresh cream
- 50 gm beeswax
- 1 tsp wheatgerm oil
- 1 tsp olive oilHeat the beeswax in a double boiler and add all the ingredients except the fresh cream. Stir well and let it cool. On cooling, add the fresh cream and stir well until it becomes a smooth consistency. Pour into an air tight glass jar and refrigerate. Massage your skin with this daily and let its goodness soak into the skin for at least 20minutes before washing it off. You can safely store this in the fridge for upto 10 days. It is an excellent skin polisher and hydrator.(Natural Beauty Recipes for the Festive Season)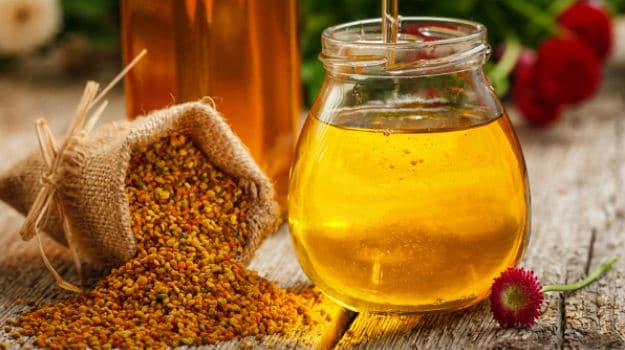 Honey is known for its many benefits for skin. Image credits: iStock

(Drink, Apply Citrus Fruits for Natural Glow)Now that you have some simple natural remedies, I hope you are not going to increase those worry lines and turn them into wrinkles, or stress and complicate your life so much that the aches never move out of your neck and shoulders. Life is too short to throw away and run past, enjoy it slowly discovering its secret valleys and pastures, and simple little things that can bring you joy. Treat yourself kindly and nature will be kind to you. Nurture yourself and nature will nurture you to age gracefully.Disclaimer:The opinions expressed within this article are the personal opinions of the author. NDTV is not responsible for the accuracy, completeness, suitability, or validity of any information on this article. All information is provided on an as-is basis. The information, facts or opinions appearing in the article do not reflect the views of NDTV and NDTV does not assume any responsibility or liability for the same.