Fruit Cocktails for Great Winter Skin
Most people run from pillar to post stocking up on moisturizers, nourishers and creams to beat that anti-dryness, anti-wrinkle, anti-everything winter feeling that everyone experiences. Most of us don't even realize that some of the best natural AHA's...
Suparna Trikha | Updated: November 03, 2017 15:41 IST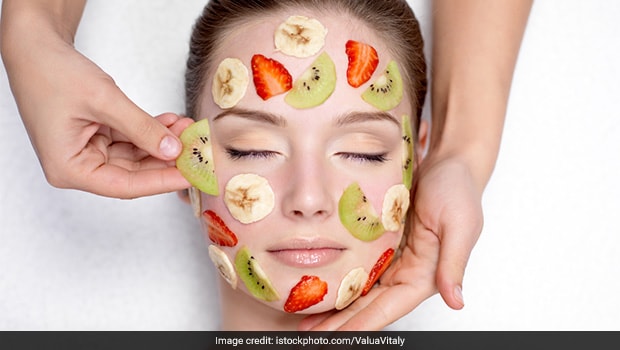 Most people run from pillar to post stocking up on moisturizers, nourishers and creams to beat that anti-dryness, anti-wrinkle, anti-everything winter feeling that everyone experiences. We don't even realize that some of the best natural AHA's are found in winter fruits and some of the most amazing and moisturizing nourishers can be made fom your fruit basket!

Most fruits are high in natural vitamins and make great cleansers and nourishers for winter skin. Let me take you through a journey of your fruit basket, I would have, if possible, taken you through the actual orchards to make your natural skin care routine even more authentic.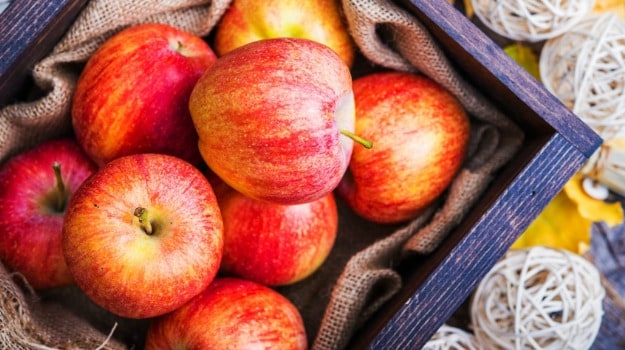 Apples have skin softening properties.

Apples: They are a great source of natural vitamins, especially if you have a fair and sensitive skin. They have astringent and softening properties that helps keep the skin supple and hydrated. Mash an apple and mix with 1tsp of honey and apply to clean skin for about 10 minutes. This face mask will help soften your skin, especially if you have an oily or combination skin type and cannot use heavy creams and moisturizers which very often lead to break outs.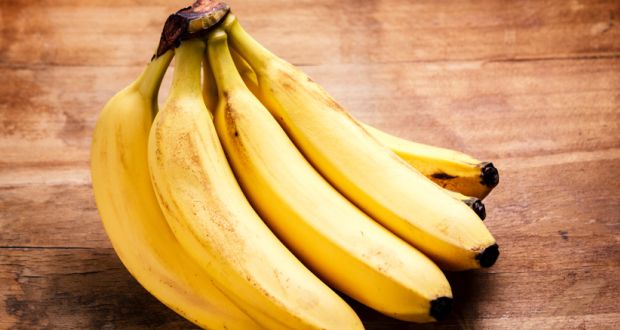 Banana is an extremely useful moisturizer for skin.
Banana: It is one of the best fruit moisturizers. This humble fruit works wonders on dry skin and helps nourish and tighten the skin. It is also known to invigorate the skin. It cleanses open pores leaving the skin look absolutely flawless. Mash one banana and mix 1 tsp oatmeal with a little full cream milk, enough to make a smooth paste. Apply to clean skin and leave it for about 15 minutes.This should be washed off first with milk and then water.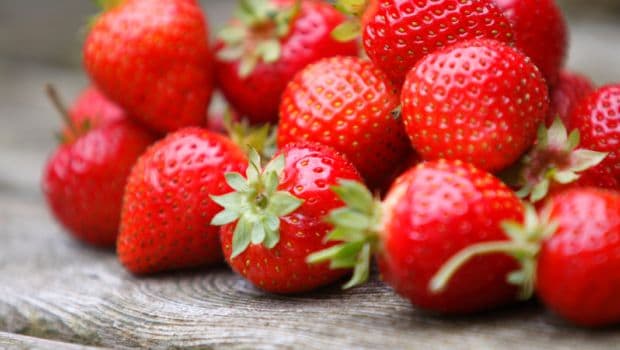 Due to the high presence of antioxidants like Phenol, strawberries are known to be an excellent fruit for the skin.

Strawberries: Almost everyone in the berry family have invigorating qualities, however I am always a little partial to this one because of my Brit upbringing - having spent my childhood in strawberry fields in Cheshire and thereafter helping my mother make jam at home. Strawberries are high in Vitamin C and manganese. They have potent antioxidants like phenol which has oxygen giving properties to the body. Strawberry is an anti-cancer fruit that helps build up immunity in the body. It has medicinal value and astringent properties. By using it as a scrub on the skin it helps in improving oily skin in winters.

You can make a wonderful strawberry skin smoothie by taking 20 strawberries and mashing them into 4tsb of yogurt. Apply this on the skin for 15 minutes and wash off with water.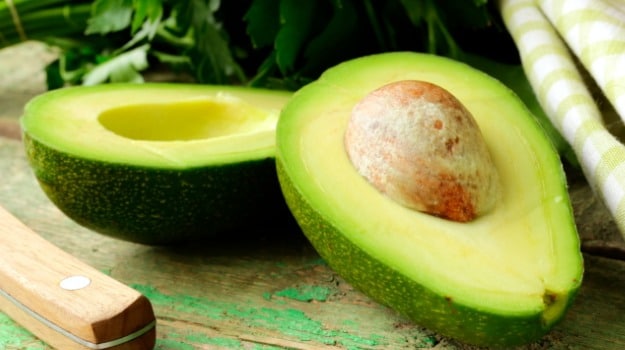 With rich presence of essential vitamins, Avocados are known to be naturally moisturizing.

Avocados: This exotic fruit is high on Vitamin A, E, D and the minerals and potassium found in this fruit make it excellent for nourishing dry and sun damaged skin. I have always believed that Vitamin D found in the sun is a must for all skin types. I do sunbathe for some time. Sometimes, people go a bit overboard and end up with sun burn. Avocado is naturally moisturizing and is one of the best masks I have made till now. With this fruit, add the following natural goodies: 2tsp honey whipped into 1 mashed avocado in a blender with 1tsp of fresh cream and 2 marigold flowers. Apply this mask onto the skin for at least 15 minutes and wash off with tepid water.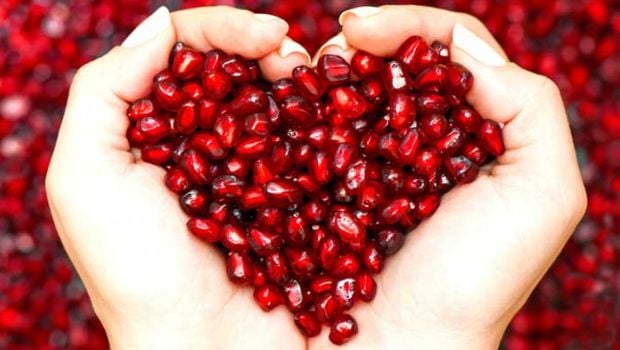 A natural scrub, pomegranate is known to be a dead skin exfoliator.

Pomegranates: This winter fruit has been used from ages as a luxurious body scrub. Its juice once absorbed by the skin helps keep the skin young and supple. I would definitely like to use this as a dead skin exfoliate on the face, as it helps wake up the skin on a dull winter morning. Take the 'pearls' of one pomegranate, pound it in a petal and mortar, add 10 almonds or a 3 tbsp almond powder and 2 tsp milk powder. Scrub gently on the skin in a rotating manner. Wash off with milk and then water to revel in baby soft supple skin. Great source of vitamin C, Oranges are excellent natural toners and scrub for dead skin.

Orange: Excellent skin softeners and high in Vitamin C. Oranges are great toners for dead skin. One can rub the skin with orange peel or grind the dried peels with milk and honey to make a natural Vitamin nourishing scrub.

I usually boil the peel in mineral water and add orange flowers and leaves to make a 'wake me up' tonic for my skin. This can be stored in a bottle in the fridge for up to ten days. It works even better in a spritz bottle. Don't forget that oranges being high in Vitamin C can help in building up the immune system, so eat them in plenty.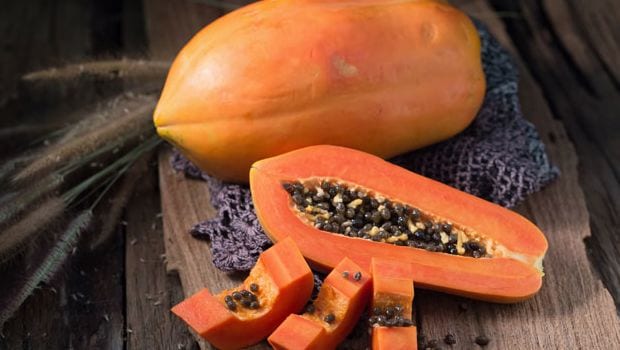 Few pieces of mashed papaya can help get away with skin dryness in no time.

Papaya: Available throughout the year, I specially bless this fruit for its great digestive qualities. It has helped me cure many teenagers' problems like acne, stomach issues and blemishes on the skin. Paw and paw or simply papaya has softening properties and when mashed with 2 cubes of pineapple and 1 tsp glycerin, it helps soften painful cuticles.

Daily, dip your fingers in a small bowl to which you have added these 3 ingredients for 5 minutes and see your cuticles become soft and less painful. 4-5 pieces of papaya mashed and massaged onto the face daily helps clear up blemished skin and improves the dryness. It is a softening fruit and I recommend that mixing it with 1tsb of fresh cream as it can soothe sunburn and dead leathery dry skin in no time at all.


Now that you have walked with me through strawberry fields and apple orchards, you will find it much easier to tackle your winter skin problems. Nourish and cherish what you use on your skin to make it glow naturally! Until next time...keep glowing.


About the Author
Suparna Trikha has been extensively working with a well-known beauty expert for many years. However, she was always inclined towards the use of herbal products. With this concept in mind, she started India's first 100% natural skin & hair center - 'Suparna's Aaveda', that dealt with skin and hair problems the natural way, without the use of any chemicals or synthetics.

Suparna has been a regular beauty columnist with The Telegraph, Savvy, Sahara, Hindustan Times and has given expert advice to magazines like Femina, Cosmopolitan and Marie Claire, to name a few. She has also done a series of programmes on various Indian channels and was approached by BBC to do an exclusive programme about her work. More about here