With a slight dip in the temperature, almost everyone has started craving for those sinful meals. Also, with festivities around the corner, it's alright to put on some holiday-weight. After all, celebration and good food are synonymous to each other. We all have our own comfort foods, however, there is one comfort food which tastes the best during these chilly winter months. We're talking about the Fondue!The joy of dunking strawberries and marshmallows in melting hot chocolate is one of the simplest pleasures of the season. Many restaurants across Delhi have experimented with and introduced different types of fondues such as cheese fondue and even a Pao Bhaji fondue. If you're fond of fondues, here's a list of 5 places in Delhi where you can relish this delectable dish, that too with a wide variety.
Chocolate Fondue
This one's for all the
chocolate
lovers out there. The classic chocolate fondue is perfect for days when you're having those sudden cravings of melted hot chocolate. It is served with bread croutons, bite-sized pieces of strawberries, and marshmallows. You can also customize it as per your preference.
Where: Chew - Pan Asian Cafe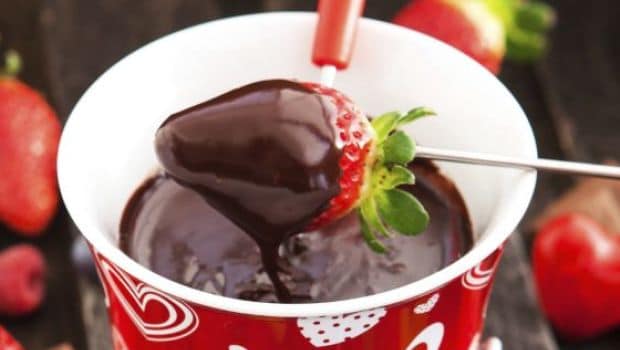 Cheese Fondue
Cheese fondue is a perfect treat for the nippy weather. Dipping an assortment of vegetables and fried croutons in silken smooth melted
cheese
is quite satisfying.
Where: Indigo DeliBacon and Cheddar Fondue
This place is a paradise for all bacon lovers. When it comes to fondues, this place has it all. You name it, they have it. For a delightful cheesy experience, order their bacon and cheddar fondue which is served with crispy croutons and an assortment of vegetables.
Where: Blue Door Cafe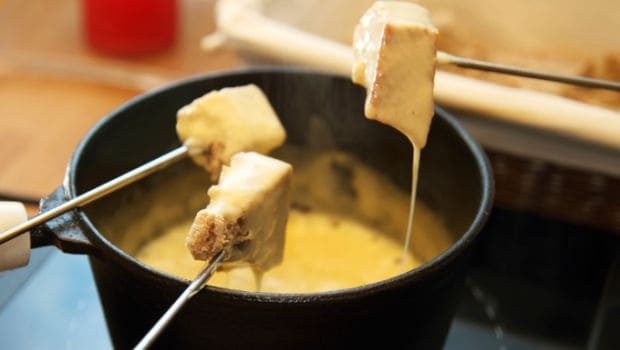 This one's for all the cheese lovers out there!
Signature Fondue
This signature fondue at Haagen-Dazs is as fancy as it gets. They serve it on a platter and is a complete treat for the eyes. It's a gorgeous tease of macaroons, brownies, waffles pieces, crepe slices and an assortment of mini scoops of Belgian chocolate,
cookies
and cream, vanilla and strawberry ice-cream with warm melting chocolate.
Where: Haagen-DazsPao Bhaji Fondue
Amidst the regular chocolate and cheese fondues, Pao Bhaji fondue is a welcome variation. If you wish to experiment with something savory, then go for this Pao Bhaji Fondue. A pot of sizzling hot bhaji is served with bite-sized pieces of pao along with some onions and green chutney for that extra punch.
Where: United Coffee House Rewind
Ward off those winter blues and devour these sweet and savoury fondues, NOW!