Just a whiff of freshly baked cookies can get you hooked for life...
First things first: I didn't choose the
cookie
life, the cookie life chose me. Cookies always take me back to the many fun filled days when my grandparents would slyly devour an entire box on their own. And my final year of college when I was 'trying' to eat healthy and discovered this mind blowing recipe online for
oatmeal
cookies, loaded with dried
cranberries
and semi-sweet
chocolate
chips. I still remember my best friend's reaction, "Life without cookies is so difficult".If you're struggling to
bake
your best
batch of cookies
, scroll down for our brilliant tips and tricks. Whether you want your cookies to turn out perfectly crispy or chewy, all you need to do is master the following techniques.
How to Bake Delicious Cookies Every. Single. Time.
1. The golden rule for
baking cookies
like a pro is to measure the ingredients carefully and follow the recipe to the tee. So, learn how to use measuring spoons and cups properly, and crank up the heat in the oven according to the recipe too. You can of course experiment with later batches.2. Mix the dry ingredients first, and avoid over mixing the entire mixture with dry and wet ingredients, as the gas bubbles from baking soda or baking powder tend to escape, resulting in tough cookies. You should only mix the ingredients enough to moisten the batter and make it just right.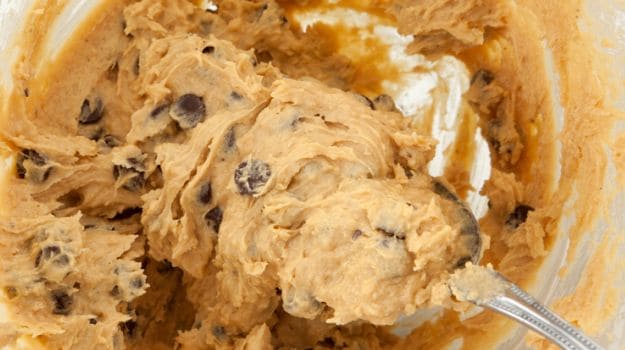 3. If you want thinner, crispier cookies, add a dash of extra baking soda or powder to the batter, and use
egg yolks
instead of a whole
egg
. For thicker, chewier cookies - use brown sugar or
honey
as a sweetener, and melt the butter before adding it to the sugars.4. Wondering how to make evenly-sized cookies? Use an
ice cream
scoop to make sure they are all of the same size.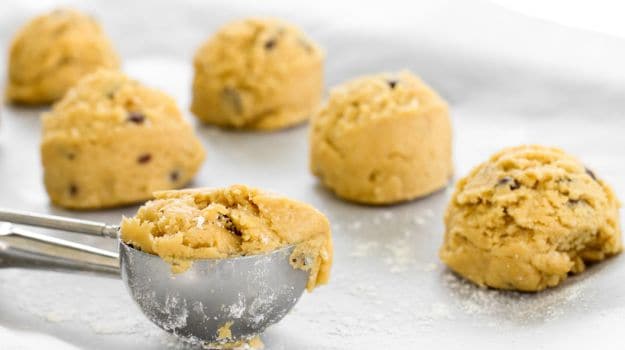 5. Don't skip freezing the dough after rolling it out. It really helps the cookies keep their shape while baking. Have tried and tested this. Frozen cookie dough in the freezer equals warm, gooey cookies any time you want one.
(Or five, we don't judge!)
6. Don't forget to grease the baking sheets! While placing the cookies, make sure you leave some space in between so they don't stick to each other while baking. Also, use cool baking sheets. Else the cookie dough tends to start melting prematurely, if the sheet is warm. Note: For baking sheets, use shiny aluminum ones as the dark ones may absorb heat and leave you with cookies that have browned bottoms.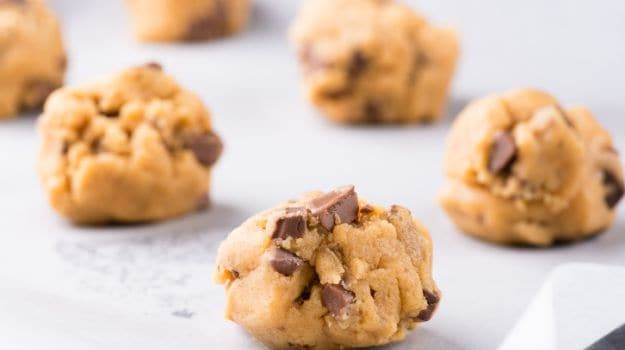 7. Once the baking time is almost over, stick a toothpick right in the center of the cookies and pull out quickly. If the toothpick comes out clean, the cookies are done. Else, let the cookies bake for a little while longer.8. To prevent the cookies from breaking, cool on the baking sheet itself for a few minute before transferring to a cooling rack. And voila!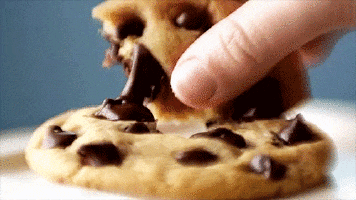 Now let's turn up the heat in the oven, because it's time to bake.