The best time to enjoy fruits is summer – we have mangoes, watermelon, litchi, oranges and muskmelons to fill our plate with some deliciousness. Chilled muskmelon (kharbuja) instantly streams a wave of freshness in the body. Just like watermelon, muskmelon is also high in water content, making it a great food for hydration to beat the summer heat. The juicy and sweet fruit not just brings great taste for our taste buds, it also brings a number of benefits for our bodily health.


According to the book 'Healing Foods', muskmelon is extremely rich in antioxidants, vitamin C and also vitamin A, which makes it an acclaimed food for boosting immunity and for flushing out toxins from the body. Muskmelon is also rich in fibre content and great for digestion, especially in this hot season. All these qualities of muskmelon give us enough reasons to have it and serve it to our family almost every day. But, we understand that you don't want to eat watermelon all the time since there are so many other summer fruits tempting you. So, use this fruit to make some interesting dishes with these easy recipe ideas.
Easy Muskmelon (kharbuja) recipes -
1. Muskmelon Juice
If you thought the dense fruit of kharbuja can't be turned into juice, you were wrong. Just add some cold water to the fruit chunks and blend it to get pulpy, cooling juice. You can even add basil leaves, yogurt and honey to make its smoothie.
(Also Read: 5 Litchi Desserts You Should Make This Summer)
2. Muskmelon Milkshake
Make creamy milkshake with muskmelon by blending together milk, chopped muskmelon, cream, crushed ice and vanilla essence. Top it with vanilla ice cream. Find complete recipe of muskmelon milkshake here.
3. Muskmelon Ice Cream
Ice creams are a must in summer, and when it is made with seasonal fruits, it is even better. It is so easy to make muskmelon ice cream at home, you'll wonder why didn't you make it till now. Just boil milk with some sugar till it is reduced to half the original amount. Let it cool and blend with muskmelon flesh. Freeze it to make fruity ice cream for summer.
4. Melon And Papaya Salad
Make healthy, summery salad with melons, papaya, onions and tomatoes topped with a sweet, saucy and lemony dressing – perfect carb-free meal for dinner. Get recipe of melon and papaya salad here.
5. Melon Kheer
Make kharbuja kheer just like you make rice kheer. Replace rice with muskmelon and boil with milk, sugar and dry fruits. That's it.


(Also Read: How To Make Watermelon (Tarbooz) Ice-Cream With Just 2-Ingredients And In 10 Min)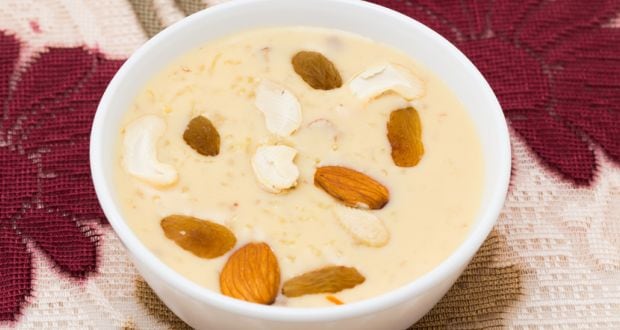 Make full use of this immunity-boosting fruit this season and enjoy some delicious meals along the way. A win-win deal!
About Neha GroverLove for reading roused her writing instincts. Neha is guilty of having a deep-set fixation with anything caffeinated. When she is not pouring out her nest of thoughts onto the screen, you can see her reading while sipping on coffee.