If you'd ask us, waking up on a weekend morning is a feeling unparalleled in the world. There's nothing to worry about. It's all about relaxing, unwinding, and indulging in our favourite recipes (of course). Long weekend is approaching, and we all can't wait to enjoy the bright days and three-day long holiday. And why shouldn't we? This kind of weekend comes after a long time. Hence, there's nothing better than a wholesome spread to enjoy the weekend. And foodies like us wait for moments like these.


Also Read: Pahadi Kebab, Shakuli And More: 5 Pahadi Recipes To Pair With Your Evening Cuppa


To make the most of this weekend, here we bring you a list of 5 special Uttarakhand recipes to enjoy in the comfort of your own house. We understand, it's not always possible to travel to the mountains to indulge in their authentic delicacies. Sometimes, our house balcony is enough! So, without further ado, let's get straight into the recipes. Take a look below.
Here're 5 Uttarakhand Special Recipes You Must Try:
1. Kumaoni Badeel - Our Recommendation
Kumaoni badeel is basically a dal kabab recipe. Kumaon is a region in Uttarakhand that is known for its rich and extensive culinary offerings. This kebab is made with local masoor dal, ginger, garlic, garam masala, and more such ingredients. Click here for the complete recipe.
2. Aloo Ke Gutke
Here we bring you another delicious dish from the Kumaoni cuisine. Made with potato cubes, sauteed in piquant mustard oil and further seasoned with a pool of spices like red chilli powder, coriander powder and more. Find the recipe for aloo ke gutke here.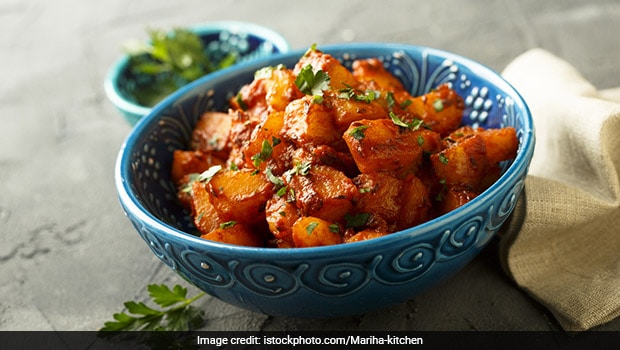 3. Chainsoo
There's nothing better than a warm bowl of dal with some rice. Here we bring to you a pahadi kali dal recipe that is all things hot, soul-soothing and healthy. Wondering how to go about it? Click here.
4. Roat
This dish is basically a bread that is served on many occasions in Uttarakhand. Besides, the biscuit-like texture of this bread adds a crunch in the mouth. Pair it up with dal, sabzi, or anything you like. Find the recipe of roat here.
5. Gahat Ka Shorba
Last up, we bring you a perfect monsoon special recipe. Gahat dal (or kulthi dal or horse gram) is a staple in the hilly regions of Garhwal and Kumaon. This shorba is not just comforting but also very nutritious to have. Find the recipe here.


Try out these recipes and let us know your experience in the comments below.