Vegetarianism is not a dietary choice; it is a way of living. While most people appropriate their dietary preferences to their religious beliefs, others make a conscious decision to steer clear of consuming any form of meat owing to animal welfare concerns. Some say that meat consumption disrupts the balance in the chain of ecology, while others retort that the earth is self-generative, therefore every imbalance is taken care of in the longer run. Keeping aside all philosophies or schools of thought, one certain thing about practicing vegetarianism is the bevy of health benefits it offers. "In recent years, the pendulum has swung the other way, and studies are confirming the health benefits of meat-free eating," Harvard Health Publications.
However, a vegetarian diet must be "appropriately" designed to ensure that the body is met with all essential nutrients in adequacy. Following a vegetarian diet has also been associated with reduced instances of heart diseases and diabetes as well as cancer.
If you're one of those to roll their eyes and say in disbelief, "No one is vegetarian around me," a look at this power-packed list will reinstate your faith in vegetarianism. We bring to you 6 superstars of the Indian film industry who love their veggies. Take a look!
Amitabh Bachchan
The 74 year old megastar has been named by PETA India (People for the Ethical Treatment of Animals) as the 'hottest vegetarian celebrity' multiple times.
Aamir Khan
A recent convert, Mr. Khan announced his vegetarianism in the year 2015 stating his wife to be the inspiration for him to make this lifestyle move.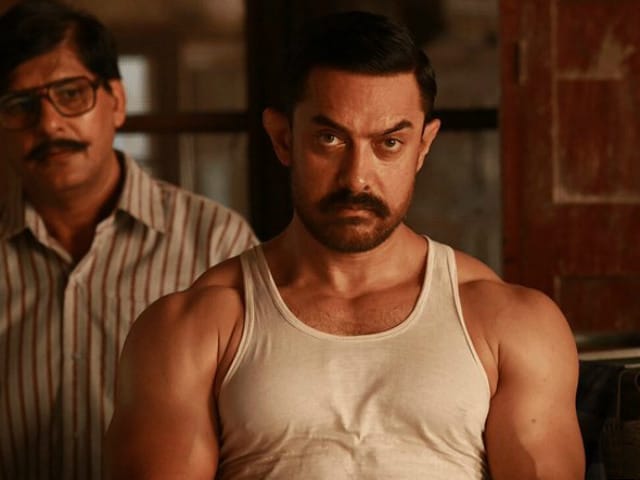 Anushka Sharma
The 'Sultan' actress was another in the row to embrace vegetarianism in the year 2015. She was also voted as one of the hottest vegetarians voted by PETA in 2015.
YES I AM A VEGETARIAN ! #6MillionAnushkaholicshttps://t.co/HDpFva5ytI

— Anushka Sharma (@AnushkaSharma) November 10, 2015

Kangana Ranaut
The 'Rangoon' actress turned vegetarian a while back and has now decided to turn vegan, When I decided to become a vegetarian, I realised dairy consumption was not agreeing with me and was giving me acidity. Hence, I switched to being a vegan and this has made a lot of difference in my life," she was quoted by PETA.
Sonam Kapoor
In her recent appearance at Karan Johar's talk show Sonam admitted embracing vegetarianism after filming for Neerja and Prem Ratan Dhan Paayo. "I have been able to make more compassionate choices now," she shared on the show. As per a PETA report, Sonam has slowly gotten off dairy as well.

Shahid Kapoor
The 'Udta Punjab' actor has always been a vegetarian and claims to enjoy it by all means. He was named the hottest vegetarian of the year by PETA in 2015 along with Sonam Kapoor.