April 2017 seems to be starting out on an exciting note for food lovers in Mumbai as various restaurants are hosting food events and festivals to make it an indulging month. Well, this month is the New Year in many Indian regional cultures, and what better way to celebrate than giving into good food? But it doesn't just end there. Even global cuisines, particularly Pan Asian food is making quite a mark, evident from the many Asian-themed events that are popping up. All the more better for the food lovers as we have plenty of options to go all out and delight our taste buds! From Chinese family-style fare and Japanese Cherry Blossom Festival to exploring Assamese Food and Bohri Kebabs, you are sure to love this month. Here are our top six events in Mumbai this April that every food lover should attend -
1. A Taste of Sichuan
Hooked on Asian food? This is just the food event for you to try authentic, family-style Chinese fare from Chengdu, the capital of the Sichuan Province in South Western China. Curated by Esha Kapur, the series of dinners at Magazine Street Kitchen will be cooked by renowned chefs from leading five star hotels in Chengdu. Featuring dishes ranging from their vibrant street food culture to popular classics, you can expect Gongbao Jiding (commonly referred to as Kung Pao chicken), Mapo Tofu, Shuizhu Yu (tender fish slipped into a bowl of hot broth with chilli oil and flavoured with dried chilli), Chongqing (fragrant chicken with a pile of chillies), Gan Bian (traditional dry fried green beans) and the ever popular Dan Dan noodles, among other delectable treats. There are plenty of options for vegetarians too!
When: 13th-15th April, 2017
Time: 8:30 pm
Price: INR 4,000 (inclusive of taxes) and INR 5,000 (inclusive of unlimited imported wine and beer, and taxes)
Add: Gala No 13, Devidayal Compound, Near Britannia Company, Magazine St, Gupta Mills Estate, Darukhana, Byculla East, Mumbai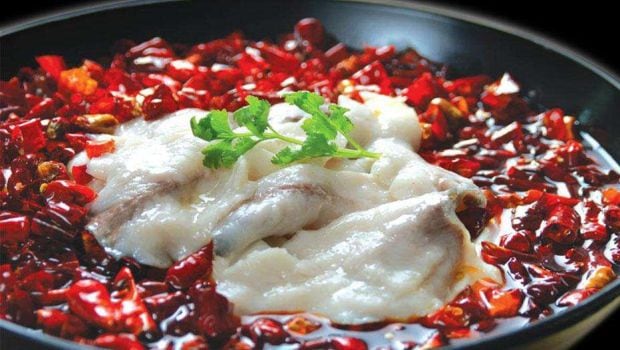 2. Assamese Food Festival - Rongali Bihu
Trust The Bombay Canteen to go miles when it comes to featuring spectacular regional cuisines from across the country that are not just flavourful but also teaches one a great deal about different cultures. This April, Executive Chef Thomas Zacharias and his team collaborate with Gitika Saikia, who has been showcasing Northeast Indian cuisine, to curate an exclusive Rongali Bihu menu to celebrate the Assamese New Year. There will be a la carte specials for lunch and dinner, and limited Thaals for dinner that can be booked in advance, comprising 11 delectable Assamese vegetarian dishes with options of meat and fish dishes at an additional cost. The two-week festival will be featuring dishes like Ghila Pitha (rice and jaggery cakes), Rongalau Ful'or Fulori (pumpkin flower fritters), Jolphai Asar (Indian olives), Rongalau Aag Kothal Guti (tender pumpkin leaves curry with jackfruit seeds) and Jika Maas (fish with ridge gourd) among other traditional preparations.
When: 3rd-16th April, 2017
Price: INR 1,800 + taxes for vegetarian feast for 2 persons (24 hours pre order)
Add: The Bombay Canteen Unit 1, Process House, Kamala Mills, S.B. Road, Lower Parel, Mumbai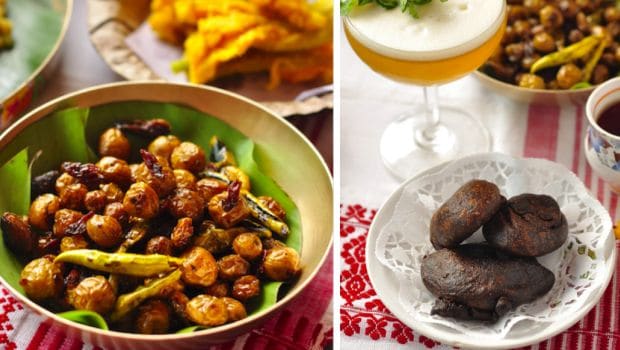 3. Kebab Me Crazy
Calling all meat lovers! If you haven't had a meal at The Bohri Kitchen yet, it's about time you make your way to Colaba to this charming house to savour home-style Bohri food. This April, they are also featuring delicious kebabs in their set-menu that are sure to make you drool. Indulge in the all-time favourite Shammi Kebabs or try the intriguing Russian kebabs made with shredded chicken. Then there are of course Mutton Dum Biryani, Raan Masala, Chicken Dabba Ghosh, phirni, sherbet, etc to make it a fitting meal.
When: 8th-9th April, 2017
Price: INR 1,500 per person
Add: Army Area, Nofra, Navy Nagar, Colaba, Mumbai


4. Benares Restaurant London Pop Up
For the first time, Michelin-starred Chef, Atul Kochar, will be showcasing signature dishes from his famed menu in London's Benares to gourmands here in Mumbai at his restaurant NRI this April for just one night. Needless to say, expectations are high for this sensory experience with familiar flavours presented as a six-course menu that will be paired with wine and will see dishes such as Paneer Rogan Josh, Khumb Moilee, Tandoori Chicken Tikka Pie, Cornish Crab Croquette, Gulab Jamun Brulee, among other spectacular creations.
When: 13th April, 2017
Time; 7:30 pm
Price: INR 5,000
Where: NRI, 2, Maker Maxity, North Ave, Bandra Kurla Complex, Bandra East, Mumbai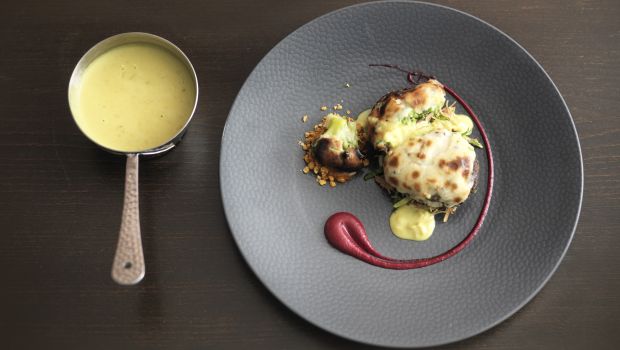 5. Cherry Blossom Festival
April is the time for the famous Cherry Blossom Festival in Japan. To ring in the celebrations in India as well, Citrus is hosting a month-long festival to showcase authentic Japanese dishes and signature beverages as The Leela Mumbai. The extensive menu is sure to spoil you for choice, offering specials like Miso Ramen, Shoyu Ramen, Oyakodon, Yakimeshi, Katsu Curry, Udon/Soba along with lip-sacking small eats like Agedashi Tofu, Yasai Itame, Negima Yakitori, Vegetable Tempura Roll and Philadelphia Roll to name a few. This specially crafted new menu will also feature the classic Bento Box. Complement your meal with signature beverages like Rice Wine and Japanese Whisky.
When: 1st-30th April, 2017
Price: INR 2,500-3,000 for a meal for two. Non-Veg Bento Box - INR 1,650; Veg Bento Box - INR 1,350
Add: The Leela Mumbai, Andheri Kurla Road, Sahar, Mumbai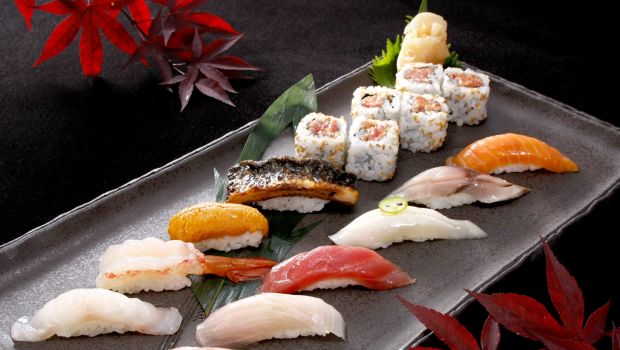 6. Innovative Cocktails to Try
If your idea of a fun evening is to try innovative cocktails to lift your spirit then this is where you need to head to - A Bar Called Life, Juhu's latest entrant to the Mumbai nightlife scene. The bar offers an extensive range of cocktails. Don't expect the expected because each drink comes with an Indian twist, drawing inspiration from populars like Meetha Pan, Gulabo, Taaza Kalingar and even Vada Pav. Other signatures include Khatta Amaretto, a drink inspired by the stock market newspaper from the year 1870; Gulab Patta, a drink inspired by the mob of New York, this is a mix of apple infused brandy and pomegranate juice; Charles Paanch, a summer-inspired classic cocktail using a recipe from the port of Portugal in 1830, among others.
Price: INR 250-500, exclusive of taxes.
Add: A Bar Called Life, 30, C/O Paradise Banquets, Opposite Juhu PVR Cinemas, Juhu Circle, Devle Road, Juhu Vile Parle Development Scheme, Mumbai