Most people feel stuck saying, "Oh! What will I do without wheat?" I felt the same way many moons ago and today I don't know how to make things without my favourite
brown rice
, amaranth, sorghum, cornmeal and so many more options in my pantry. Yes, the first time you use
gluten free
flours, it feels like a challenge. The texture is very different as they are either very light in colour like white rice flour and almond meal or very dark, like brown rice and finger millet (ragi).My tip to all is to use natural gluten free grains and starches like the following: Amaranth, Arrowroot, Buckwheat, Chia,
Corn
, Flax, Millet (Finger Millet, Pearl Millet), Nut Flours,
Potato
, Quinoa, Rice, Soy, Sorghum, Tapioca, Teff, Wild Rice, Yucca and Gluten Free
Oats
.While all the flours are used internationally, I like to use only flours that are locally available in India and thus are not very expensive.
1. Almond Flour
Almond flour is usually made with blanched almond that is ground into a coarse flour. Sometimes the skin is used as well. Almond flour has a mild flavour and is high in protein. It is relatively expensive to use daily and can be extensively used in baking, especially to make
macarons
.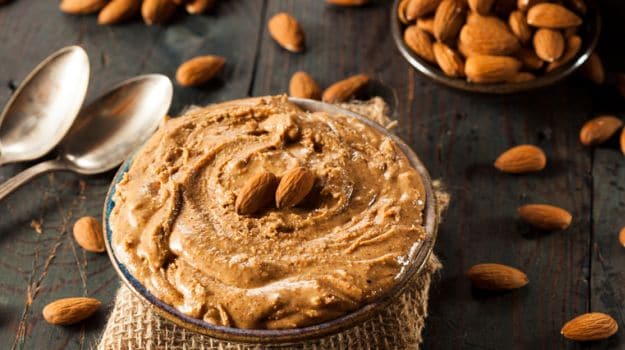 2.
Buckwheat Flour (Kuttu)
Buckwheat is not related to
wheat
. It is made by grinding the buckwheat grain, which can be found in two varieties - white buckwheat and dark buckwheat (commonly called Kuttu in India). Buckwheat has a strong flavour and is dark in colour. The best is to use it as a combination flour. I love to bake chocolate chip cookies with buckwheat flour.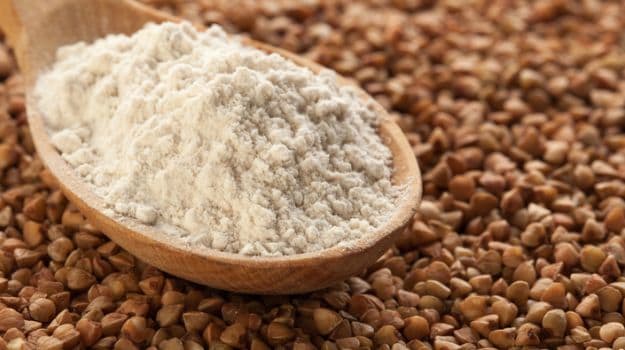 3. Rice Flours
Brown rice is healthier than its white counterpart as it contains the bran and has more fiber, fat and protein than white rice. I like the colour of brown rice, it is closest to wheat in colour. The only problem with brown rice is that it has a short shelf life. It is my favourite flour and I use it as the base flour for my bread, pasta and other baked goodies. It makes the best
roti atta
too.White rice flour is made from rice after the bran and germ have been removed. The flavour of white rice flour is neutral and the colour is very light. A lot of commercial brands in India use white rice flour in the
roti atta
. I don't really like the colour, so I give it a skip.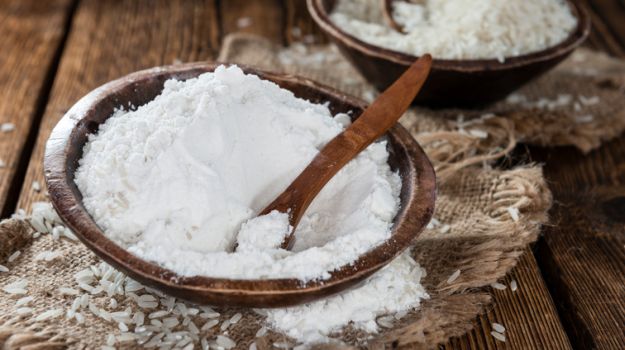 4. Sorghum (Jowar)
Sorghum is called Jowar in India and is an ancient cereal grain. It is a 100 percent whole grain kernel that is ground into fine flour which can be used in a variety of ways. It is beige in colour and has a mild taste. It is a good source of protein, iron, B vitamins and dietary fiber. It is high in antioxidants. It absorbs a lot of water and is best used in combination with flour. I love to use jowar in pound cakes and in fruit cakes like double chocolate chip zucchini loaf and pumpkin loaves.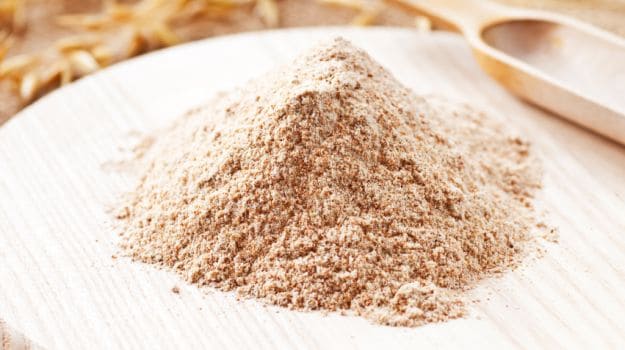 5. Millet (Ragi)
Finger Millet is called Ragi and it is a very versatile grain. It is the most nutritious and healthy cereal, made from grinding the small seeds. It is best to roast the cereal before you grind the seed. It can be used in combination with flour as it yields a very dark product and the taste is very strong. I use it to make brown bread and
roti atta
.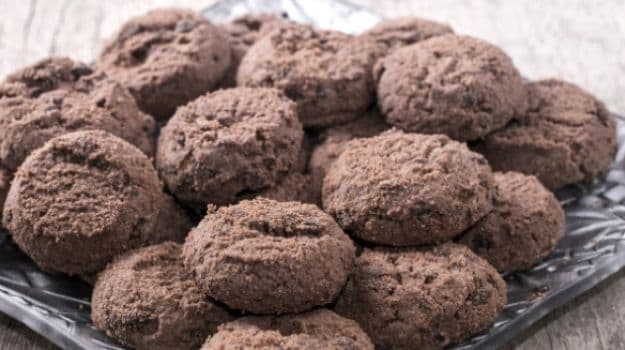 6. Corn Meal
Corn meal is called Makkai in India and is very commonly used to make
makki ki roti
. Cornmeal is made by grinding dried corn kernels and can be made into three textures - fine, medium and coarse. It yields a yellow flavourful flour. I like to use it to bread chicken and to make a white bread.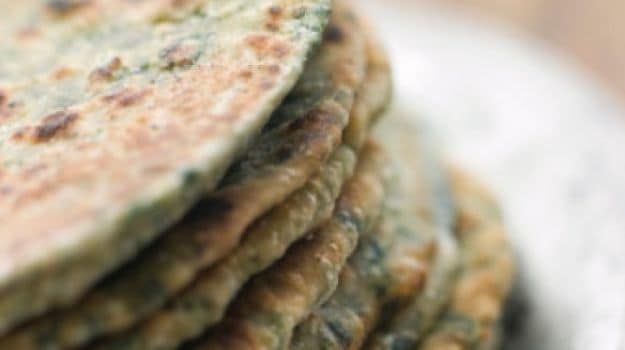 7. Potato Starch
Made by dehydrating a slurry of water and peeled potatoes, potato starch provides structure, along with tenderness and binding power. Potato flour is different from potato starch as it is made from cooked unpeeled potatoes and has a strong potato flavour.Other starches include tapioca starch and arrowroot. Tapioca is called
sabudana
in Hindi, which is used to make
khichdi.
It is very tough to grind the flour.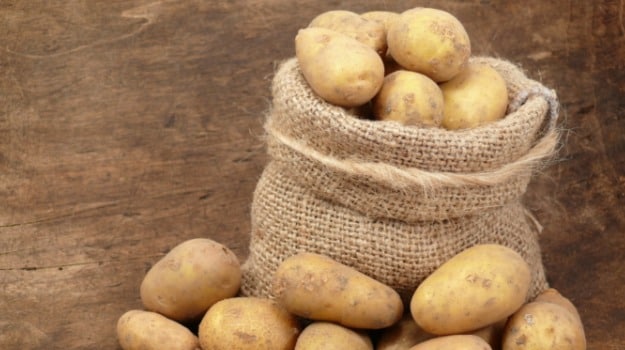 8. Amaranth
It is a super food and an excellent source of vitamin A, vitamin C, calcium and manganese. It is best to roast the grain and then grind it to make the flour. It works as a flour and a starch. I love amaranth and my favourite thing to make is brownies with it.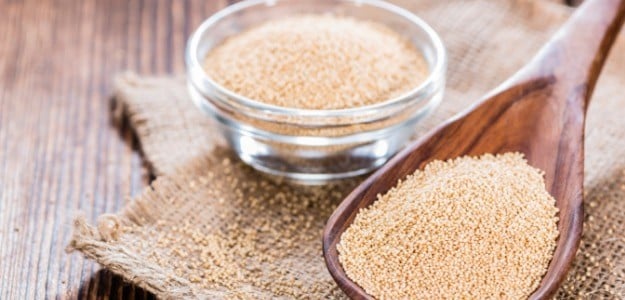 The best tip I would like to leave you with is use gluten free flours in a combination and mix some amount of starch. I promise you won't miss the protein in gluten.
About the Author:
Aarti Sarin Jain is an avid baker and runs an exclusive gluten-free test kitchen. She discovered the joys of a gluten-free living after her elder kid was diagnosed with Celiac Disease. She often experiments with new forms and varieties of gluten-free food without compromising either on taste or quality. You can read more on her blog, www.bakingfrommyheart.com.
Disclaimer:
The opinions expressed within this article are the personal opinions of the author. NDTV is not responsible for the accuracy, completeness, suitability, or validity of any information on this article. All information is provided on an as-is basis. The information, facts or opinions appearing in the article do not reflect the views of NDTV and NDTV does not assume any responsibility or liability for the same.