It took a pandemic for many of us to explore our talent of cooking. While some are already a pro, with cooking every day, rest of us is still finding our feet in the kitchen. Are you one of those who have been trying consistently to hone their skill but have come to a point of feeling "maybe, I just don't have it in me?" You are not the only one. In our struggle to learn something new, we often forget that it takes time, patience and practice to master a particular art. Some people are born chefs, others have to upskill with some hard work.


While learning the nitty-gritty of cooking will be up your sleeve, it might also help to imbibe the qualities that all good home cooks usually possess.
Here Are 9 Most Common Qualities Of A Good Home Chef:
1. Read, Read And Read The Recipe First
You can't get the dish right if you don't follow the recipe to the T. A good cook knows this and that's why they read the recipe properly before starting out their cooking. In fact, the recipe should always be handy even during the cooking process in case you forget a step or the measurement of any ingredient to be added.


2. Have An Open Mind


You don't always have to learn the recipe by rote and follow it blindfolded. A good cook is always prepared for unforeseen situations and may have to make changes to the recipe if it's required. Don't have vinegar at home? Why not use lemon juice instead.


3. Think On Your Feet


Be it your parents or grandfathers, you would have never heard them utter the words - "There's nothing in the kitchen to cook". Why? Because there always is. A good cook will know how to turn dross into a delicacy so that there's always a meal on the plate of their family.


(Also Read: 5 Mistakes We All Are Guilty Of Making While Storing Food)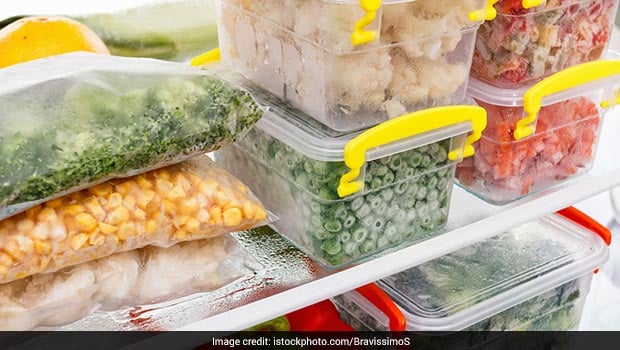 4. Patience Is Pertinent


It is a given that cooking, sometimes, can be a long process. Preparing some special meals may require a lot of time and effort, and it is only with patience once can follow through the entire process without making mistakes.


5. Perk Up Your Organisational Skills


A well-organised and stocked kitchen aids in flawless cooking. Having all the basic raw ingredients like vegetables, spices, sauces, grains, flour etc. stocked in the kitchen is of immense help in everyday cooking as well as impromptu cooking.


6. Keep Curiosity Alive


A curious cook is always learning, and therefore, is always upping their game. So keep an eye out on anything new and interesting you find in the food world and bring it to your kitchen - whether it's that unusual vegetable you see in the store, or a unique recipe you come across on the internet.


7. Experimentation Is Usually Successful


You won't find any experienced cook who doesn't experiment and come up with their own recipes. This just allows them to use their creativity and natural flare of cooking.


8. Cooking For Others


All good chefs love to serve others and yearn for appreciation from others. So don't just think about your own food and taste preferences, cook what and how everyone would love to eat at home.


9. Unbridled Love For Food


Last but not the least, only if you love food, you'll be able to produce magic in the kitchen. It's not difficult to do so; give it a try.
About Neha GroverLove for reading roused her writing instincts. Neha is guilty of having a deep-set fixation with anything caffeinated. When she is not pouring out her nest of thoughts onto the screen, you can see her reading while sipping on coffee.