Bengaluru Iftar Trail: 6 Must-visit Places During Ramzan
Priyadarshini Nandy | Updated: July 02, 2015 17:21 IST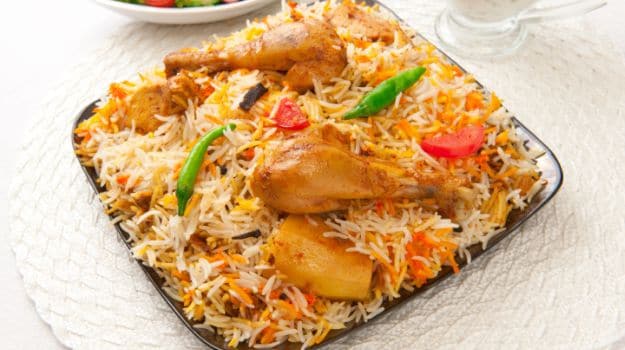 The truest way to probably enjoy Iftar food is to indulge in a traditional, home-cooked meal. But for those who aren't that privileged, Bengaluru has quite a few places one can check out. From the streets to the old-school restaurants – Ramzan is a special time to indulge in delicacies one might not any other time. From the haleem by Pista House, the brain puffs made especially during Ramzan from Albert Bakery, to the sheekh kebabs at Johnson Market, and even the crimson red deep-fried kebabs on Mosque Road – the city transforms into one massive destination for meat eaters during this time. However, we have our favourites, and here's that list:

(Ramzan 2015: 5 Energy-Boosting Foods for Suhoor)

Alibaba Café and Restaurant, Frazer Town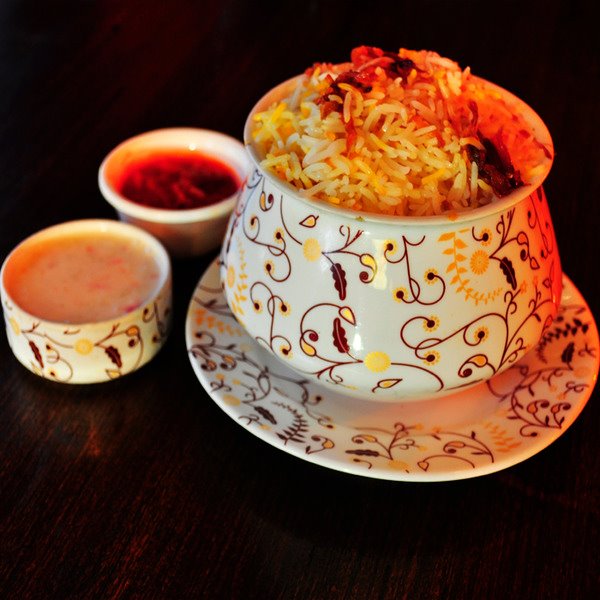 This quaint restaurant has always been a favourite during Ramzan or otherwise. This year, the restaurant is laying out an on-request spread, which needs to be ordered well in advance. However, if you want to go on a whim, check out the Koshary – a fragrant rice dish, mixed with some macaroni, and topped with lentils cooked in a tomato-based gravy. One of the most famous dishes from Egypt, this preparation is typically vegetarian, but some often add mutton mince to the gravy as well. Another star dish of the restaurant is the Bhatkali Biryani. But if you're on an Iftar trail, try the special Shaiya Biryani, where vermicelli replaces the rice. Both are dum biryanis, and are quintessentially bhatkali – fragrant with extremely delicate flavours. And if you have the stomach for it, wash it down with Qahwa – the traditional Arabic coffee, served with slivers of dates. How much: Rs 800 (approximately)
Where: 69, 1st Floor, M.M Road, Frazer Town

Image Credits: Alibaba cafe and restaurant

(Ramzan 2015: What to Eat for Iftar​)


Tilak Nagar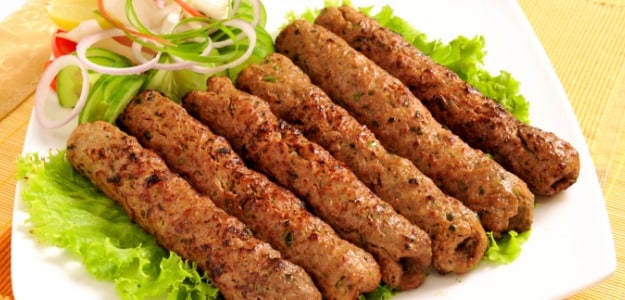 For an experience on the streets, where you won't be easily offended by rubbing shoulders with strangers, a trip to Tilak Nagar comes highly recommended by Ramzan food curator Mansoor Ali. It's not too in the face, and offers enough and more delicious food. From the sheekh kebabs, shami kebabs, samosas, paya soup, haleem, the traditional Moroccan soup harira, to the biryani – most of the stalls here are worth a dekko. The biryani at Moghul Durbar comes highly recommended, as does the haleem from Pista House.

How much: Rs 400 (approximately)
Where: Tilak Nagar, Jayanagar.

Chichabas Taj, Frazer Town

One of the city's favourite places to eat at during Iftar, Chichabas Taj has been around for years. Some of their popular dishes are the Mutton Bheja Fry, the Barrah Kebabs, and Muzaffar – a dessert made by frying vermicelli in ghee, and then cooking it in sugar water, and garnishing with dry fruits. The Bengaluru-style biryani is quite popular here, and during Ramzan the Egg Pudding and the sheekh kebabs are a must-try.

How much: Rs 400 (approximately)
Where: 50, MM Road, Frazer Town

(Ramzan: A Quick and Healthy Meal​)

Johnson Market

Johnson Market is a go-to place pretty much through the year for delicious sheekh rolls and kebabs, hygiene notwithstanding. However, during Ramzan you will find yourself digging on harira, samosas, puffs, haleem, sheekh kebabs, chauba puri, qubani ka meetha, beef kebab, and paya soup, among others. Don't forget to try the khichda, which is quite similar to the haleem, but the meat does not become pasty. Ali recommends the beef kebabs from Khazana Food Paradise.

How much: Rs 400 (approximately)
Where: Johnson Market, Richmond Town Area

Russell Market, Shivaji Nagar

A trip to Shivaji Nagar during Ramzan is an experience worth remembering. One has to know precisely where to go over here for the right kind of food. For instance, the Sheermal Naan at Bilal Bakery is divine, and it goes perfectly well with mutton or chicken gravy. Then there are the samosas, the camel sheekh kebabs near Dispensary Road, the paya soup and the brain curry at the New Hilal Restaurant, and at Taj Hotel. But it's not just about the food; a trip inside Russell Market during Ramzan is a must. The vendors bring at least 20 different kinds of dates, from countries including Morocco and Algeria, and dry fruits too.

How much: Rs 400 (approximately)
Where: Shivaji Nagar area.

(Healthy Eats During Ramzan​)

Albert Bakery, Frazer Town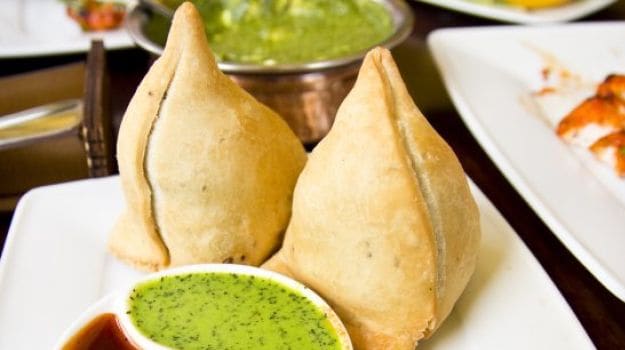 Albert Bakery needs to introduction. After all, they are more than 100 years old, so they ought to be doing something right. From their cutlets to their samosas – this place has garnered ample popularity over the years. However, what's truly special about this place is the brain puff that's made only during Ramzan. It melts in the mouth, but you have to go early to get your hands on even one, because we've rarely seen puffs disappear this quickly.

How much: Rs150 (approximately)
Where: Albert Bakery, Frazer Town

Disclaimer:

The opinions expressed within this article are the personal opinions of the author. NDTV is not responsible for the accuracy, completeness, suitability, or validity of any information on this article. All information is provided on an as-is basis. The information, facts or opinions appearing in the article do not reflect the views of NDTV and NDTV does not assume any responsibility or liability for the same.