Anusha Singh | Updated: May 18, 2018 15:52 IST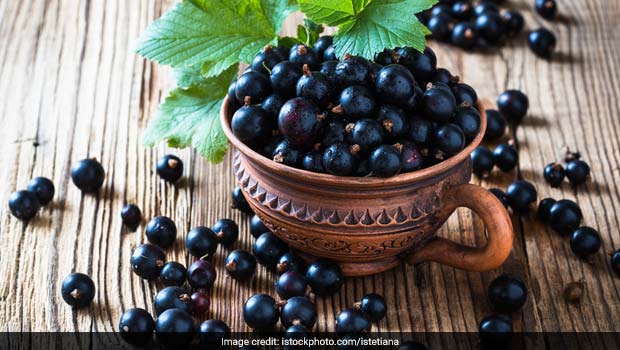 fruits as they are power-packed with a lot of nutrients. When it comes to nutrient-dense fruits, black currant is quite talked about due to its high nutritional value. Not only is it abundantly rich in essential vitamins and minerals, but also help the body absorb iron. Adding this humble fruit to your daily diet could boost your immunity due to the presence of antioxidants in it. A stronger immunity can in turn help you fight against cold, cough, flu and infections.

Black currant is an excellent source of calcium, which can play a vital role in strengthening your teeth and bones. There is no denying the fact that this wonder fruit can provide with a lot of health benefits. In order to reap its benefits, it is important to include it in your diet. You can do so by making a variety of delicacies out of the same, such as black currant ice cream, black currant cakes, pies and smoothies to name a few. Here are some black currant recipe ideas which can help you add black current in your daily diet. Read on to know more about them.


Black currant barbeque salad is easy-to-make. Just take frozen black currants and place them in a pot with some caster sugar and white wine vinegar. Simmer till the sugar gets dissolved. Take off the heat and cool. Then add mint leaves, diced tomato and spring onions to it. Add salt and pepper as per the taste. Your healthy black currant barbeque salad is ready to eat.




For a healthy living, it is of utmost importance to binge on