Representational image: iStock
Relishing an
ice cream
is an undeniable pleasure, but what if it comes coupled with health benefits? You heard right, Nutrice is an ice cream developed with the help of the Central Government's Council of Scientific and Industrial Research (CSIR) and it comes enriched with
omega 3
. The ice cream is being made at a factory in Karnataka's Harohalli Industrial Estate.
Omega 3 is added to milk powder, water, sugar and other ingredients right at the beginning of the ice cream making process. The oil is extracted from white chia seeds developed by the central government's CSIR - CFTRI institute in Mysuru.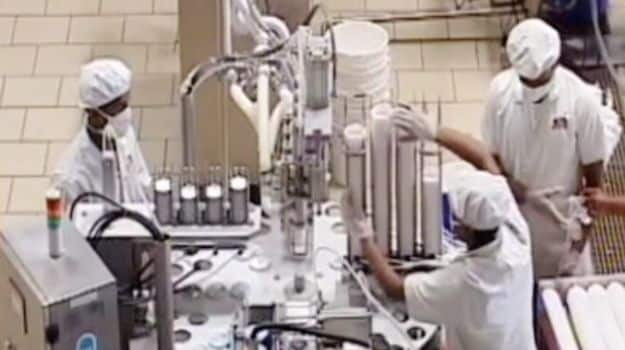 Anitha Vijaykumar, MD, Oleome Biosolutions Private Limited worked on developing the oil. She told NDTV, "Omega 3 fatty acids are susceptible to oxidation therefore unfit for cooking. Heating is a major problem. CFTRI was working on a malnutrition programme and approached us. We were thinking of ways to introduce this oil to fit their purpose. We needed a proper food carrier to introduce this oil and maintain its nutritional value at the same time. Temperature was also a major problem, therefore we went for cold food items and eventually selected ice cream."
The nutritional analysis of the finished ice cream done at CFTRI showed 100gm as the recommended dietary allowance of omega 3. The product will be ready for commercial launch in a couple of months once a marketing strategy is worked out.
Balaraju, Director, Dairy Classic Ice Cream, the manufacturer of the product said, "Omega has a peculiar nutty flavour which can be masked easily by flavouring agents. Flavours like orange, pineapple, butterscotch can aid in masking it. Initially, this product has to be given to people who know about it. Then we will sell it at an affordable price to all. Ice creams should not only be about happiness or enjoyment, they should be nutritious as well."
It is hoped that the ice cream can even help fight malnutrition by being a part of school mid-day meals.
We tasted it. Usually when something is good for you, it doesn't taste that nice. This ice-cream was enriched with omega 3 and Vitamin E. And the taste? Delicious indeed!