Picture this: you have a party to attend in the evening and you have picked out your favourite dress for this occasion too. You go to the dining room to grab a quick lunch only to come back and see your protruding belly staring back at you. Now, what would you do? We understand bloating can wreck many plans. But the best bit about bloating is that it is temporary and a few home remedies can help you get back into shape. Some of the common causes of bloating include overeating, trapped wind in the tracts, intolerance to a certain food or dairy product, constipation or change in diet and environment. Herbs like coriander have been a traditional fix for bloating since time immemorial.
Here's How Coriander May Help Manage Bloating:
Coriander packs eleven essential oils and is a great source of fibre, magnesium, vitamin E and C. Coriander also contain small amounts of calcium, phosphorous, potassium, thiamine, niacin and carotene. All parts of the herb are extensively used in Indian kitchens - from seeds to leaves, we have adopted all parts of coriander in our daily lives.


(Also Read: 7 Amazing Coriander Seeds Benefits: From Tackling Diabetes to Improving the Skin)
The herb can do wonders for your digestive system. The active compounds present in the digestive system help trigger essential digestive enzymes and juices, which help better breakdown of food and facilitate digestion. Poor digestion is often responsible for bloating. According to the book, 'Healing Spices' by Dr. Bharat B Aggarwal, coriander is an excellent remedy for bloating, nausea and gas related problems. The book further elucidates upon the healing benefits of coriander on your overall digestive system and how it is also fruitful in relieving symptoms of heartburn and stomach cramps. A rich source of fibre, coriander also helps ease constipation. If your bowel movements are in place, you are less likely to feel bloated.


(Also Read: Peas For Weight Loss: 3 Reasons How Matar Could Help You Lose Weight)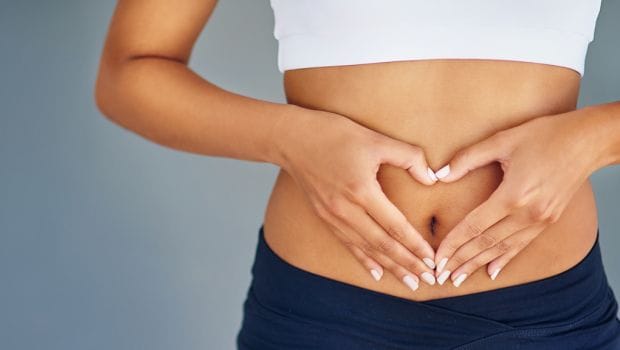 Coriander packs eleven essential oils and is a great source of fibre.
According to experts, people who complain of bloating or trapped wind often could add coriander to their salads or dishes and prevent bloating. One of the most effective remedies is drinking cup of coriander tea. This easy and inexpensive remedy is sure to help you.


How To Make Coriander Tea:
Take one tablespoon of coriander seeds and add it to a cup of boiling water.
Let it steep for ten minutes.
Strain and serve.


If the taste is too bitter for you, you can also mix a teaspoon of honey into the tea and drink while warm.


Disclaimer: This content including advice provides generic information only. It is in no way a substitute for qualified medical opinion. Always consult a specialist or your own doctor for more information. NDTV does not claim responsibility for this information.
About Sushmita SenguptaSharing a strong penchant for food, Sushmita loves all things good, cheesy and greasy. Her other favourite pastime activities other than discussing food includes, reading, watching movies and binge-watching TV shows.