There is a list of chicken items that we have dreamt about stuffing on as soon as the pandemic is lifted. And we are sure that soft tikkas and succulent kebabs are placed quite high on your lists too. After all, there is no denying that they are the favourite appetisers we find ourselves reaching for every time we would have dined out. And because dinning out seems like a thing of the past, we don't want you to let your love for chicken tikka fade away under all the plain homemade meals that you have to bear with right now. So, we did what every foodie would do, we looked for and (luckily) found a chicken tikka recipes that feels just like those night out treats but is so easy to make at home too, which is a fiery red tikka that is rightfully called - Chicken Angara Tikka


(Also read : Indian Cooking Tips: How To Make Afghani Chicken Tikka At Home)


There is a reason for calling this an 'Angara' tikka because it is as hot as burning coal and as spicy as its fiery red colour. If you are the kind of person who cannot withstand spicy food, we would suggest adding some food colour instead off all the chilies. But if you are the other kind who likes everything hot and spicy, get ready to be salivating in your seats because this flavourful tikka sure does pack a punch of heat. Made with pretty simple ingredients the tikka can be easily pan fried, baked or grilled in tandoor. Read the recipe here: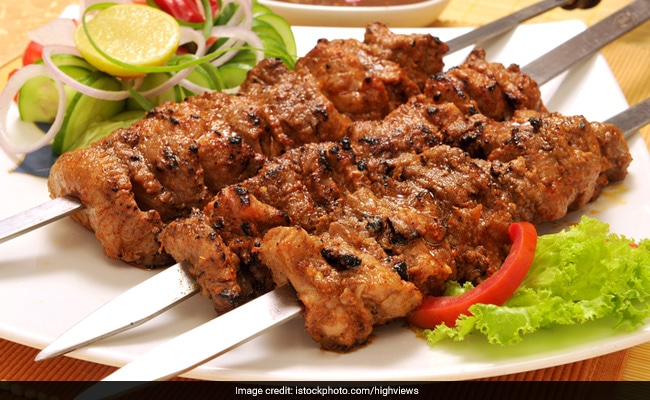 Chicken tikkas are widely loved chicken started dish
How To Make Chicken Angara Tikka l Chicken Angara Tikka Recipe:
Like many other tikka recipes, Chicken Angara tikka also calls for double marination. The first marinade consists of ginger-garlic, red chilli, lemon juice and letting it sit for 30 mins. And the 2nd marinade will use all the dry masalas like chaat masala, kasuri methi, red chilli powder along with curd and besan which make a creamy thick paste to cover the chicken. Once coated properly let it sit for another 30 mins and cook the way you want it. Read the detailed recipe here.


You can either pan fry it by adding a couple spoons of oil and then the tikkas and cook until slightly charred and soft. Second, you can bake it by greasing the baking tray with some oil and letting it bake for 20-25 mins. Third, you can either roast it in a tandoor or in the gas flame, slowly turning and brushing it with ghee now and then.


(Also read: Watch: Add This Protein-Rich Keto-Friendly Chicken Tikka To Your Weight Loss Diet)


There you have it, a rich flavorful aromatic chicken tikka which can be made easily and tastes just like the restaurants.