Coke Heeds to PM Modi's Call, to Launch Fizzy Drink with Fruit Juice
Press Trust Of India | Updated: February 11, 2016 14:10 IST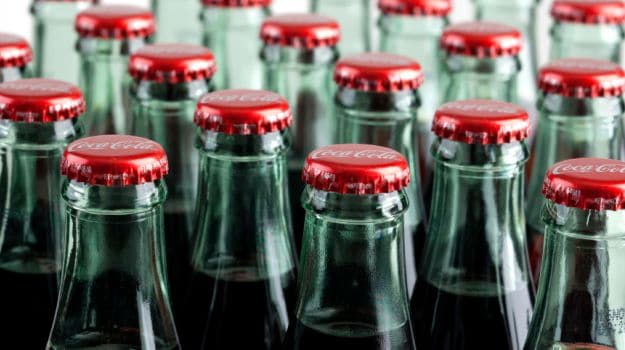 Beverages giant Coca-Cola is set to launch a new 'juice with fizz' drink, more than a year after Prime Minister Narendra Modi had asked the multinational cola giants to add fruit juices to their drinks to help Indian farmers increase sales.

Coca-Cola India will be launching what it termed as its latest innovation - a juice with fizz product formulation - at the Make in India Week to be held during February 13-18 in Mumbai.

"The idea of this product is rooted in Prime Minister's vision for the food processing sector and the role that the beverage industry can play in minimising fruit wastage to benefit Indian farmers," said the company in a letter sent to the Food Processing Ministry.

In September 2014, Modi had asked multinational cola giants PepsiCo and Coca-Cola to help Indian farmers in increasing their fruit sales by adding fresh fruit juices to their fizzy drinks. Modi had said that as millions of people buy Pepsi and Coke the companies could put 5 per cent natural juice in their drinks and it would help farmers make a lot of money and not throw their fruits away.
Coca-Cola said its new product is a formulation that contains 10.4 per cent juice concentrate procured from local farms and pulp processors.

"The launch of this product gives us a sense of satisfaction, since it was a significant R&D challenge to begin with," the company added.

The juice with fizz formulation poses challenges of product stability and preservation. It also need heightened level of microbiological safety and stability. Also, most of the fruits grown in India are of 'table use' varieties and not of processing varieties. This probably is also one of the reasons for low fruit processing in India.

Baring mango, litchi and small quantities of other tropical fruits like guava, the Indian non-alcoholic beverage industry uses mostly imported fruit pulp for products, the company added.

(This story has not been edited by NDTV staff and is auto-generated from a syndicated feed.)