Constipation is one of the most common health conditions faced by a million people across the world, yet it is the least discussed in our living rooms. Problems revolving around bowel movements are meant to be a hush-hush affair. It is considered highly embarrassing to even talk about, even with your closest relatives. According to a latest study about 22 percent of Indians are constipated, lack of awareness and remedies tend to make the matter worse. Constipation, if not chronic, could be managed at home with natural foods and herbs. Constipation is a condition where you face immense difficulty in passing stool, because your faeces are hardened. In summers, a lot of us face a case of poor digestion because we eat out a lot. Eating a lot of fried, processed or junk food is said to increase risk of constipation. Fortunately, summer also comes loaded with many yummy fruits and vegetables that could help ease your bowel movement and smoothen your digestion process. Cooling cucumber is one summer vegetable you can bank on for a variety of your problems. Cucumber is a treasure trove of minerals, antioxidants, vitamins and electrolytes. It also comes packed with phytoestrogens and has gut-healing properties. Additionally, it is also renowned to maintain water balance, prevent water retention, and regulate cholesterol.


(Also Read: 3 Simple Ways to Remove Bitterness from Cucumber)


Most of us are aware that cucumber is an excellent diuretic, which means it helps expel extra sodium from your system by urging you to pass more urine. Because it helps boost your urinary function, it helps dissolve uric acid accumulation, prevents formation of bladder stones and helps keep your kidney healthy. In addition to our urinary function, it can also help smoothen your bowel movements. Here's why.
According to the book, 'Healing Foods' by DK Publishing House, cucumber's "ability to balance water in the body makes cucumber important for heart and kidney problems. It also has a mild diuretic action and can help prevent constipation."


(Also Read: Cucumber Nutrition: Amazing Cucumber Nutritional Facts And Health Benefits)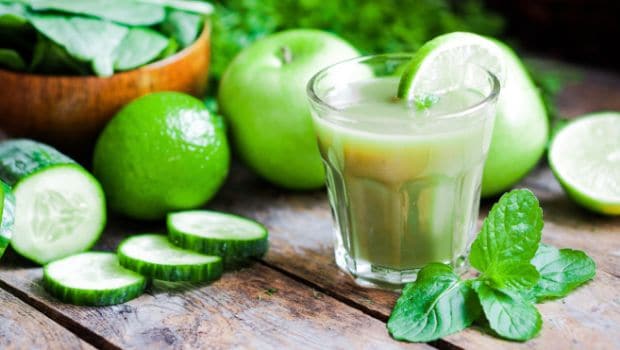 98 percent of cucumber is just water

Did you know about 98 percent of cucumber is just water! Yes you heard us; the veggie is all water and nutrients. Because it is so rich in water, consuming cucumber helps soften stool and facilitate better movement of stool down the alimentary canal. It is light on stomach and acts as a natural laxative. In summers, it is best to eat light and cooling foods, and cucumber fits the bill perfectly. Fried and greasy food tends to hamper digestion, but light and mineral-dense cucumber, not only fills you up, but also helps ease constipation.



You can eat raw and fresh cucumber with a sprinkle of rock salt on top, or juice it in a blender with apple and celery. Apple too is rich in fibre that helps regulate the bowel movements.



Disclaimer: This content including advice provides generic information only. It is in no way a substitute for qualified medical opinion. Always consult a specialist or your own doctor for more information. NDTV does not claim responsibility for this information.

About Sushmita SenguptaSharing a strong penchant for food, Sushmita loves all things good, cheesy and greasy. Her other favourite pastime activities other than discussing food includes, reading, watching movies and binge-watching TV shows.